Government Shutdown Day 27: Checking In With A Federal Employee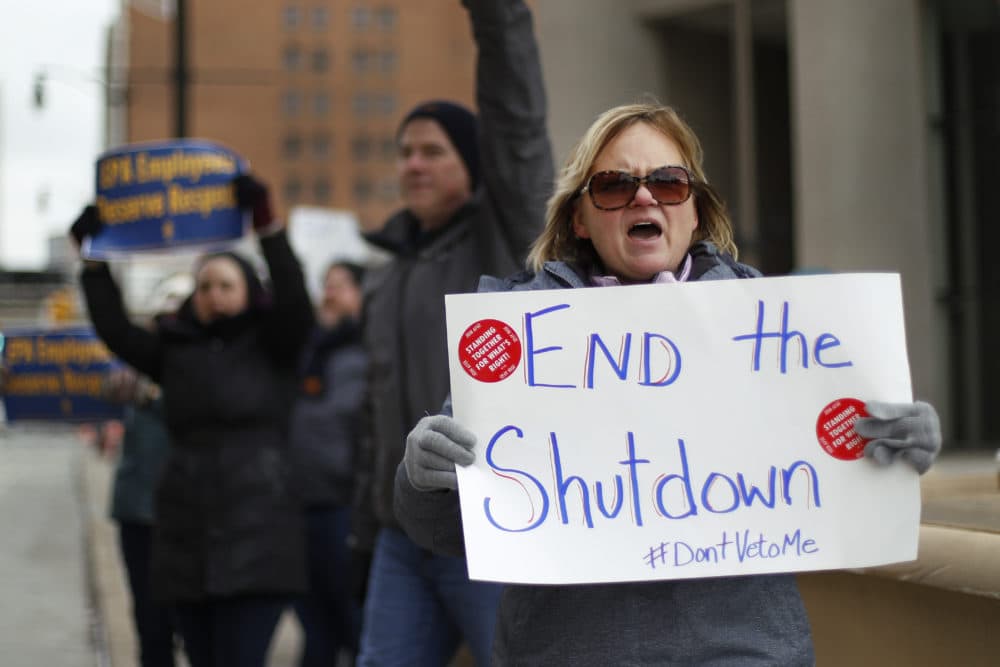 This article is more than 2 years old.
Editor's Note: Due to a scheduling issue, this segment did not air on Jan. 17 as planned.
---
With Meghna Chakrabarti
We check in with those hit hardest by the government shutdown, now in its record 27th day.
Guest
Julie Burr, administrative assistant with the Department of Transportation in Kansas City, Missouri. She's a contract worker employed by a third party, not a direct federal employee, which means she likely won't receive any back pay. (@juliedotburr)
From The Reading List
NBC News: "Trump on shutdown: 'We'll be out for a long time'" — "Staring down the next deadline to pay federal workers, the White House shifted tactics, trying to bypass House Speaker Nancy Pelosi to negotiate with rank-and-file lawmakers even as President Donald Trump dug in for a prolonged shutdown.
"The House and Senate announced Tuesday they would stay in session, canceling an upcoming recess week at home if the shutdown continued, which seemed likely. On the shutdown's 25th day Tuesday, Trump did not move off his demand to have Congress provide $5.7 billion to build his promised border wall with Mexico. Democrats say they will discuss border security once the government has reopened, but Pelosi is refusing money for the wall they view as ineffective and immoral.
"The president, on a conference call with supporters, showed no signs of backing down.
"'We're going to stay out for a long time, if we have to, Trump said. 'We'll be out for a long time.' "
This segment aired on January 17, 2019. The audio for this segment is not available.