Week In The News: Impeachment Inquiry, Facebook, Sen. Bernie Sanders, More
46:33
Play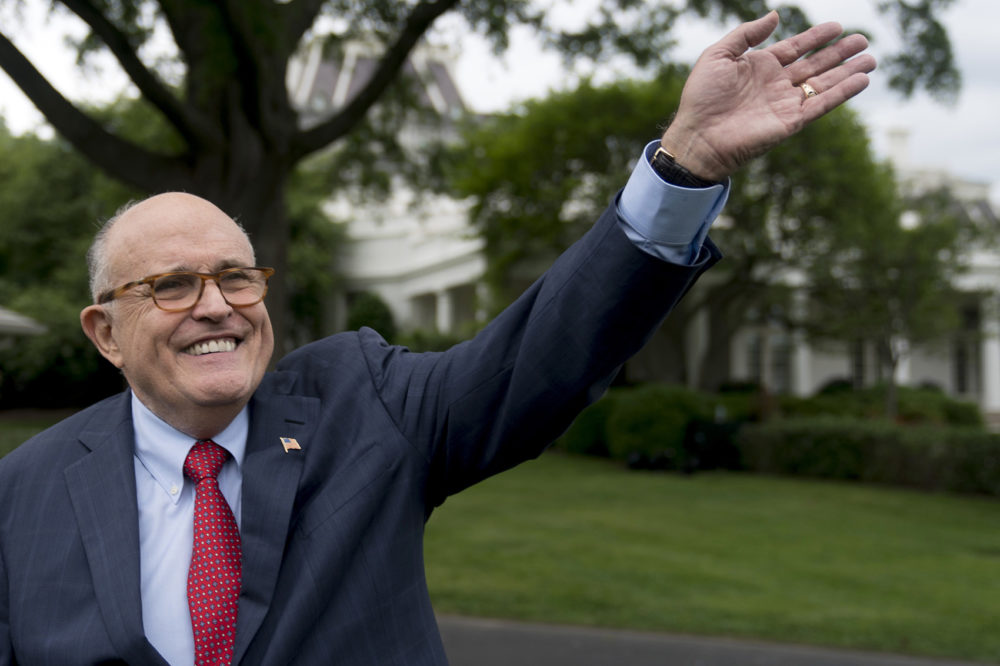 President Trump's inner circle under fire as the impeachment inquiry heats up. Sen. Bernie Sanders sidelined by a heart procedure. Facebook vs. Sen. Elizabeth Warren. The roundtable is here.
Guests
Susan Page, USA Today Washington bureau chief. Author of the coming book "Madam Speaker: Nancy Pelosi and the Arc of Power." (@SusanPage)
Kaitlan Collins, White House correspondent for CNN. (@kaitlancollins)
Jack Beatty, On Point news analyst. (@JackBeattyNPR)
From The Reading List
Associated Press: "Texts show U.S. diplomats pushed Ukraine to investigate and dangled a Trump visit" — "Top U.S. diplomats encouraged Ukraine's newly elected president to conduct an investigation linked to Joe Biden's family in return for a potentially high-profile visit to Washington with President Trump, according to diplomats' text messages.
"A cache of text messages were released late Thursday by House investigators following a 10-hour interview with one of the diplomats, Kurt Volker, who stepped down as special envoy to Ukraine amid the Democrats' impeachment inquiry.
"The pages of text messages convey a distinct campaign among the three diplomats, who — apparently against some of their stated better judgment — appear to be trying to help Ukraine reset its relationship with Trump by pushing his interest in investigating his Democratic rival."
USA Today: "Perilous times for Trump: By 45%-38%, Americans support impeaching him over Ukraine allegations, poll finds" — "Americans by a 45%-38% plurality now support a vote by the House of Representatives to impeach President Donald Trump, a USA TODAY/Ipsos Poll finds, as allegations continue to swirl around an embattled White House.
"By a similar margin, 44%-35%, those surveyed say the Senate, which would then be charged with holding a trial of the president, should convict Trump and remove him from office.
"The survey of 1,006 adults, taken Tuesday and Wednesday, underscores the perilous situation the president finds himself in as House committees subpoena documents and prepare to hear testimony into accusations that he pressured the leader of Ukraine to investigate a political rival, then tried to hide the account of their phone conversation.
"Trump, who has released a rough transcript of his July 25 call with the president of Ukraine, says the conversation was 'perfect' and that there was no wrongdoing. On Tuesday, he lashed out during a White House news conference, referring to the inquiry as a 'hoax.' "
CNN: "Trump sought to use new allies in debunking Russia investigation" — "When two key US allies — the United Kingdom and Australia — elevated conservative prime ministers, President Donald Trump didn't just see a diplomatic opening. He also saw a political one.
"His new counterparts, Trump believed, could be persuaded to help him pursue a longstanding fixation: discrediting the Russia investigation. Trump raised the matter in telephone conversations with both Britain's Boris Johnson and Australia's Scott Morrison over the summer, according to people familiar with the calls.
"Trump's cultivation of the newly installed leaders as potential associates in his political agenda reflects his intent at using foreign relationships to go after domestic rivals. It's continues a norm-breaking pattern of using fellow leaders to advance a partisan agenda. His actions came after Trump spent months quizzing aides, allies and friends if they thought the United Kingdom and Australia played a role in the origins of Russia probe, according to people familiar with the conversations.
"The Times of London first reported details of Trump's phone call with Johnson."
New York Times: "Bernie Sanders Is Hospitalized, Raising Questions About His Candidacy" — "Senator Bernie Sanders was recovering in a Las Vegas hospital on Wednesday after being treated for blockage of an artery, forcing him to cancel his events in the coming days and casting uncertainty over a candidacy already struggling to win new voters.
"Mr. Sanders, 78, experienced 'some chest discomfort' at an event Tuesday night, said Jeff Weaver, a longtime adviser; a medical evaluation found blockage in one artery, and two stents were inserted.
"Mr. Sanders's hospitalization is likely to intensify the focus on age in the Democratic race, even as much of the public debate has centered on policies like health care and immigration. The three leading Democratic candidates, as well as the president they are vying to challenge, are all in their 70s. One of those Democrats, Joseph R. Biden Jr., 76, has drawn his own age-related scrutiny because of his sometimes rambling discourses and uneven answers in debates."
Boston Globe: "Mark Zuckerberg is right. Elizabeth Warren would 'suck' for Facebook" — "In case anyone forgot how much big business hates the idea of Senator Elizabeth Warren in the White House, Mark Zuckerberg just reminded them.
"If Warren — who has called for the break-up of big tech companies — gets elected president, 'then I bet that we will have a legal challenge, and I would bet that we will win the legal challenge. And does that suck for us? Yeah,' said Facebook's chief executive during a series of town hall meetings with employees, according to audio recordings that were leaked to The Verge. In response, Warren fired back one of her typically Fearless Woman tweets: 'What would really suck is if we don't fix a corrupt system that lets giant companies like Facebook engage in illegal anticompetitive practices,' among other evils.
"Nope, Zuckerberg and Warren are never going to be Facebook friends.
"Beyond that certainty, Zuckerberg's candor — conveyed, in the spirit of the day, via whistle-blower — highlights a key aspect of the electability challenge Warren still faces, even as she surges in the polls. To many titans of old or new corporate self-interest, Warren's persistence when it comes to advancing her economic ideals is scarier than President Trump's corruption when it comes to selling out the country for his own political benefit."
This program aired on October 4, 2019.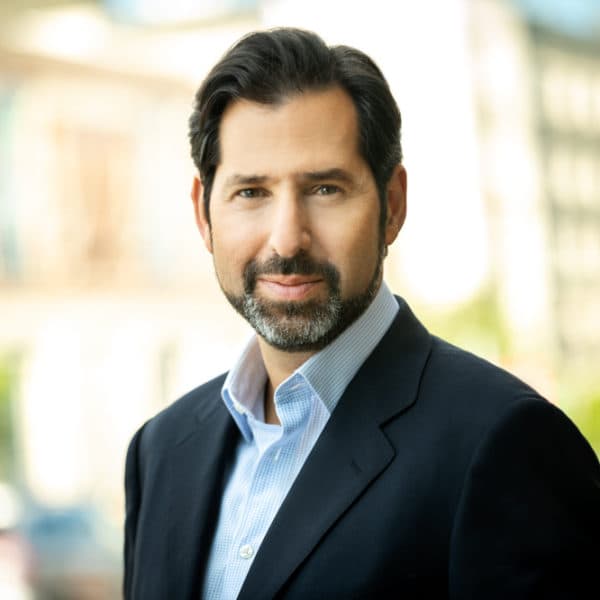 David Folkenflik Host, On Point
David Folkenflik is the host of On Point.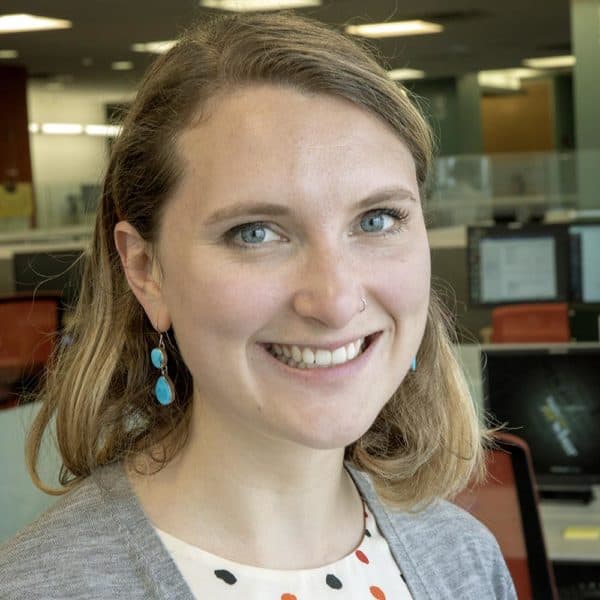 Grace Tatter Associate Producer, On Point
Grace Tatter is an associate producer for On Point.