Radio Diary: Zoos Are Closed Because Of Coronavirus. How Are The Animals Doing?
05:02
Play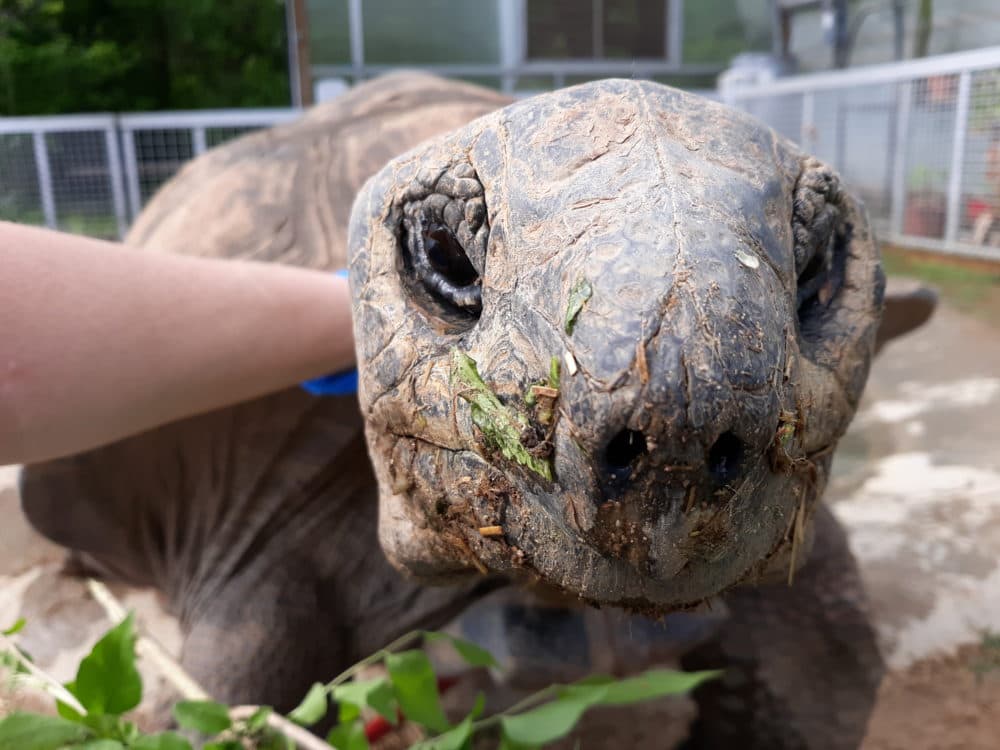 This article is more than 1 year old.
Featuring Sarah Glass, Zoo Knoxville's curator of red pandas; Melissa McGee, mammals curator; and Heather Debord, a zookeeper in the herpetology department.  
---
Like many zoos across the country, Zoo Knoxville in Tennessee has gotten a little quieter because of COVID-19.
Normally bustling with staff and guests, the zoo is now virtually deserted. And zookeepers can go hours without talking with one another because of physical distancing.
But what about the animals? Some of them, like Zoo Knoxville's endangered red pandas, are just getting on with it.
"The pandas are living their best life. They are quite content to continue spending most of their day napping and snacking, which is pretty much what they did ... even when surrounded by throngs of admirers," Sarah Glass, Zoo Knoxville's curator of red pandas, says. "So they are doing quite well. Because they're not a social being, we're really just butlers for them."
But how are other animals that need socialization doing? Hear that and more in our most recent radio diary.
You can read more about Zoo Knoxville here.
This segment aired on April 29, 2020.