Radio Diary: The New York Historical Society Preps The Coronavirus Archives
05:13
Play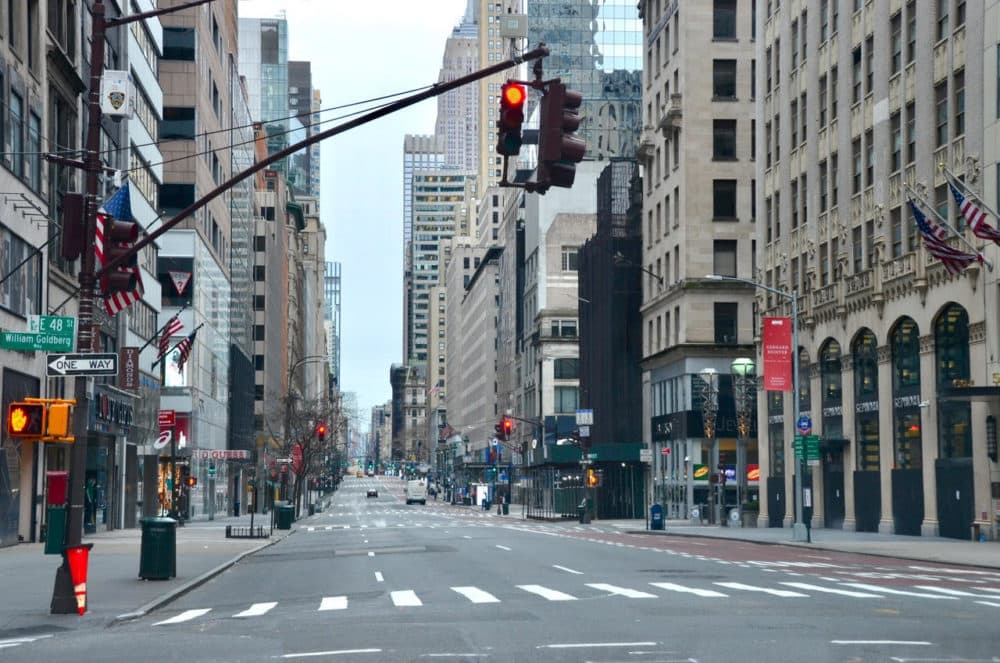 This article is more than 1 year old.
Featuring Nina Nazionale.
---
It's hard to imagine, but one day in the future, this pandemic will be history. It will become part of the shared story of our past. So what are today's historians doing to help their future colleagues?
The New York Historical Society is temporarily closed to the public right now. But researchers there are actively and safely collecting COVID-19 objects as part of the society's "History Responds" division, which was created almost 20 years ago, in the aftermath of 9/11.
Nina Nazionale is the director of library operations and curator of printed collections at the New York Historical Society. And she says part of the goal of this collecting initiative is "to make people think about what's around them and what's in their life that will resonate with people in the future."
For this disaster, the New York Historical Society is looking to document the heroic efforts of medical personnel, stories of COVID-19 victims, as well as the impact of the coronavirus on businesses, schools and cultural groups.
If you are in New York—or in the surrounding area—and have materials you would like to submit, you can donate here.
Photos: 'History Responds': An Archive Of New York In A Pandemic
This segment aired on April 30, 2020.