Mass. Legislative Races To Watch On Tuesday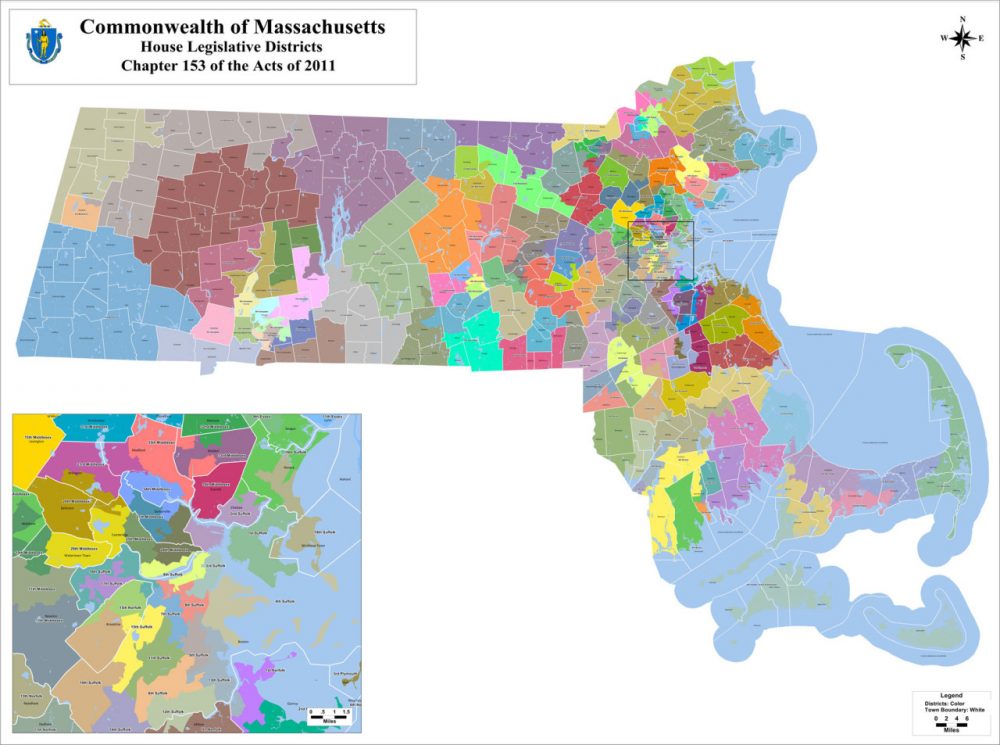 This article is more than 5 years old.
They tend to get overshadowed by the bigger, statewide races, but a good way to understand where Massachusetts leans politically is to look at the legislative races taking place on Nov. 4.
For decades, Democrats have dominated on Beacon Hill, and even before the votes are counted, they will continue to have the majority in both the state Senate and state House of Representatives.
All 200 seats in the Legislature (160 House and 40 Senate) are up for grabs, but in reality, more than half are getting a free pass, and face no opposition on Election Day.
There are 71 House contests, as well as 20 Senate races this election cycle. Republicans are hopeful they can add to their ranks. Currently there are only 32 members of the House Republican caucus, and only four Republican members in the state Senate. Republicans are banking on a strong showing for Charlie Baker in the governor's race and strong support of Question 1 (removing a law that automatically increases the gasoline tax) to provide them coattails. They are also hammering away on the theme of bucking one-party rule on Beacon Hill.
Of the competitive House races, 47 incumbent Democrats are looking to return in January, while 10 Republican incumbents face challenges. There are 14 open House seats — 11 of those were held by Democrats, three by Republicans.
Of the competitive Senate races, 14 incumbent Democrats are on the ballot, as are two sitting Republican senators. There are four open seats, and all four are being vacated by Democrats.
Here are a few legislative races worth watching:
Worcester & Norfolk Senate District
Uxbridge Democrat Richard Moore has represented this district since 1996, and was a state representative before then. The district has been leaning Republican in recent years, with many communities voting for Mitt Romney for president in 2012 and Charlie Baker for governor in 2010. Moore ran unopposed in 2008 and 2012, and beat his GOP challenger in 2010 by 4,200 votes. This year he's facing a tough challenge from Ryan Fattman, a conservative Republican from Webster who has been a state representative since 2011.
Worcester, Hampden, Hampshire & Middlesex Senate District
This district is one of the largest in area, covering 28 towns and borders New Hampshire to the north and Connecticut to the south. (All Senate districts have roughly 160,000 people.) It is an open seat, since Democrat Stephen Brewer, who has represented the district since 1997, is retiring. Like many districts in rural, central Massachusetts, recent election results indicate voters have been skewing more Republican, which could be a plus for former Wales Selectman Michael Valanzola. Longtime Democratic state Rep. Anne Gobi of Spencer is making a bid to keep the seat in the Democratic column.
Plymouth and Barnstable Senate District
Most political observers say this is a likely Republican pickup. This district has been represented by Senate President Therese Murray. The Plymouth Democrat is retiring from the Senate after 22 years. The Plymouth and Barnstable District has been skewing more Republican in recent years. In 2010 Murray beat her Republican challenger by only 3,600 votes. Plymouth state Rep. Vinny deMacedo is a popular Republican who has been in the Legislature since 1999. He's running against former state Rep. Matt Patrick of Falmouth, who was considered one of the more progressive members of the Legislature, which could be out of step with the Senate district.
Second Essex & Middlesex Senate District
This is expected to be a close race. Former Democratic state Rep. Barbara L'Italien of Andover is trying to get back in the Legislature, after she was swept up in the Republican wave of 2010. She's facing Republican Alex Vispoli, who has been an Andover selectman since 2004. This is an open seat, made available when Sen. Barry Finegold opted to run for state treasurer. (Finegold lost in the Democratic primary.) The district is made up of parts of Lawrence, which tends to skew Democratic, and Andover, Dracut and Tewksbury, that can lean more Republican.
First Essex Senate District
Freshman Democratic Sen. Kathleen O'Connor Ives of Newburyport is facing Republican Shaun Toohey of Haverhill. Toohey is a local businessman who serves as the president of the Haverhill School Committee. These two squared off against each other in 2012 with O'Connor Ives beating Toohey by 10,000 votes. However in that election, there were two independent candidates who combined gathered 16,000 votes. With no independents in this year's race, the question is, where do those 16,000 votes go?
First Hampden and Hampshire Senate District
This is an open seat due to the retirement of Democratic Sen. Gale Candaras . It covers the eastern side of Springfield and eastern suburbs. Former Obama White House aide Eric Lesser of Longmeadow emerged out of a crowded and hotly contested primary to become the Democratic nominee. He faces Republican Debra Boronski of East Longmeadow. Boronski has been hammering away on Lesser's connections to the White House, and is hoping anti-Obama sentiment in the more Republican parts of the district will energize her voters.
Second Franklin House District
This is a rematch of a very close 2012 race. Two years ago, Democrat Denise Andrews of Orange beat Republican Susannah Whipps Lee of Athol by only 197 votes. Charlie Baker carried both Orange and Athol in 2010, along with other towns on the eastern side of the district. Whipps Lee could get the boost she needs if Baker continues to do well in that district.
Second Bristol House District
This is one of the most fascinating districts in the state, because it has been flipping back and forth between Democratic and Republican since 2010. This year's match up pits challenger, Republican Bert Buckley of Attleboro, against freshman incumbent Democrat Paul Heroux, who is also from Attleboro. In 2012, Heroux beat the Republican incumbent, freshman George Ross. In 2010, which is the year House Republicans doubled the size of their caucus, Ross beat the Democratic incumbent Bill Bowles. In that 2010 election, Charlie Baker beat Deval Patrick in all of the towns in the district. Republicans are hoping Baker does well again, and provides Buckley the coattails that will send him to Beacon Hill.
Tenth Plymouth House District
This is an open seat, due to the retirement of Democratic incumbent Christine Canavan of Brockton. City Councilor Michelle DuBois is the Democratic nominee, running against Republican businessman and on-call firefighter John Cruz of West Bridgewater. Cruz actually held this seat for one term in the early 1990s, benefiting from Bill Weld's 1990 gubernatorial win over John Silber. He lost the seat to Canavan two years later, swept away by the Democratic wave lead by Bill Clinton's win for the White House. The makeup of this district gives the Democrat an edge, since the Brockton part of the district has nearly 30,000 residents, compared to the 10,000 residents in the Republican leaning towns of West and East Bridgewater.
Twelfth Essex House District
This could be another close race. Republican incumbent Leah Cole of Peabody assumed this seat in 2013 after winning a nailbiter of a special election to fill the vacancy created by the death of Democrat Joyce Spiliotis. Cole beat Democrat Beverley Griffin Dunne, also of Peabody, by only 73 votes. Cole and Griffin Dunne are facing off again this cycle. Cole could benefit from a strong showing by Charlie Baker. Baker carried Peabody over Deval Patrick in 2010, by 48 to 40 percent.
Sixteenth Essex House District
Democratic incumbent Marcos Devers of Lawrence easily won this seat in a 2010 special election to fill the vacancy caused by the resignation of William Lantigua, who was elected elected mayor of Lawrence. The controversial Lantigua had wanted to hold onto both his House seat and the mayor's office, but reluctantly resigned after being pressured by House leadership and other key Democrats to focus solely on his new job. Lantigua narrowly lost his bid for reelection to City Hall in 2013, and is now running as an independent to get his old House seat back. Lantiqua remains popular in the district, and has a good shot at returning to the State House. The wildcard here could be the Republican candidate, 84-year-old Lawrence City Councilor Roger Twomey, who could split the anti-Lantigua vote.
More: Listen to these House and Senate podcasts with WBUR's Steve Brown, and State House News Service's Gintautas Dumcius and Mike Deehan:
Correction: An earlier version of this post incorrectly reported on Question 1 on the ballot. It would eliminate the requirement that the state gas tax be adjusted automatically.
This article was originally published on November 03, 2014.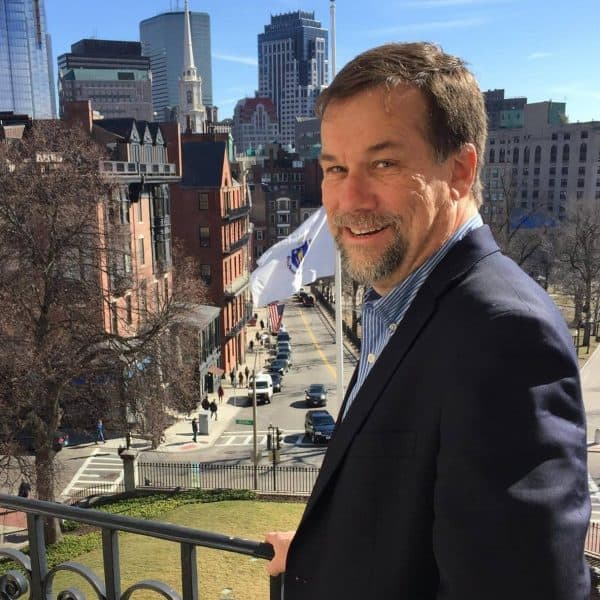 Steve Brown Senior Reporter/Anchor
Steve Brown is a veteran broadcast journalist who serves as WBUR's senior State House reporter.