Commentary: Diagnosing Trump Syndrome — The Affliction Of The 'Authentically Crazy'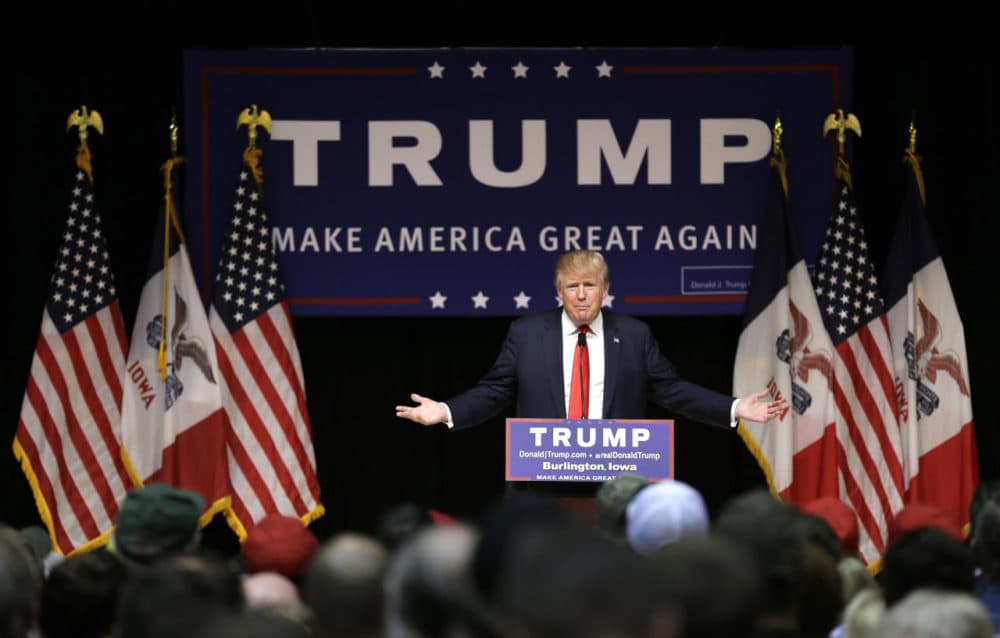 This article is more than 5 years old.
It's no secret that Donald "the Donald" Trump has become a nightmare to the GOP establishment.
So it shouldn't surprise us if Republican National Committee Chairman Reince Priebus is lying on the couch in a psychiatrist's office.
Doctor: "When I said 'relax' I didn't mean to suggest the fetal position."
Priebus: "Sorry, I've just gotten used to lying like this under my desk at HQ."
Doctor: "That's fine. Since this is our first session I want you to be comfortable. Should I call you by your first name? Which is it, Reince or Priebus?"
Priebus: "Uh, I'm not even sure any more. Everything is topsy-turvy now, ever since Trump started running for president. What can I do to cope with my nemesis? He's ruining my life."
Doctor: "But he might not even win. Are you having panic anxiety attacks or migraines, or is it just chronic stress?"
Priebus: "I see my whole life, and party, and country flashing before my eyes. It's like I'm in a nightmare and can't wake up. Do you prescribe sleeping pills, by the way, or is there something like coma pills to get me through the next year?"
Doctor: "Let's face your fears. I want to probe your subconscious, unconscious and the latest polling results."
Priebus: "It is all the same, from private torment to public humiliation. Wherever I turn — even entertainment channels — the same orange face and straw hair haunts me and taunts me. Do you know any TV channels that are Trump-free? I could go for a nice infomercial; it doesn't matter."
Doctor: "Before we consider mindless escapism, let's focus on the political reality. Isn't it possible that this Trump phenomenon will end soon, and you and your political party will be safe?"
Priebus: "That's what I've been telling myself for 93 days. But pollsters keep saying he is the dominant frontrunner. Pundits have been saying he'll plateau in the polls and decline in popularity, but then he says something insane and the media fan the flames. That makes him an even hotter celebrity. Voters want authenticity, and he is authentically crazy."
Doctor: "I can't diagnose the candidate, but I can try to diagnose the syndrome. Trumpitis might just be a cycle of poll-media-voter madness. The media loves controversy, Trump loves to be the center of attention, one-fourth of Republicans love to be mischievous when a pollster calls… So it could be a psych-cycle."
Priebus: "Hmmm. Well, what could break the psych-cycle?"
Doctor: "What if Ben Carson wins in Iowa?"
Priebus: "Oh, great, one outsider nutcase beats another."
Doctor: "I don't like the term 'nutcase.' But that's just one scenario. Here's another possibility: what if Trump said something absolutely sane — boringly sane; something that sounded like a typical politician? And then what if an establishment candidate insulted him for saying something boring, and out-Trumped Trump?"
Priebus: "Ah, I see, accuse Trump of not being authentically Trump."
Doctor: "Yes, and when Trump protests that he is not changing his brand — that he's Trump now and Trump forever — your candidate doubles down on the insult: 'No, you've become a phony politician who would never build a giant wall along the border and make Mexico pay for it. You're a typical, sell-out frontrunner.'"
Priebus: "Wow, it has a topsy-turvy logic that just might work. Thanks, doc. You have given me new hope!"
Doctor: "You're welcome. Unfortunately, our time is up."
Priebus: "OK, but, just to get me through the next debate, do you have your prescription pad handy?"
Todd Domke is a Republican political analyst for WBUR.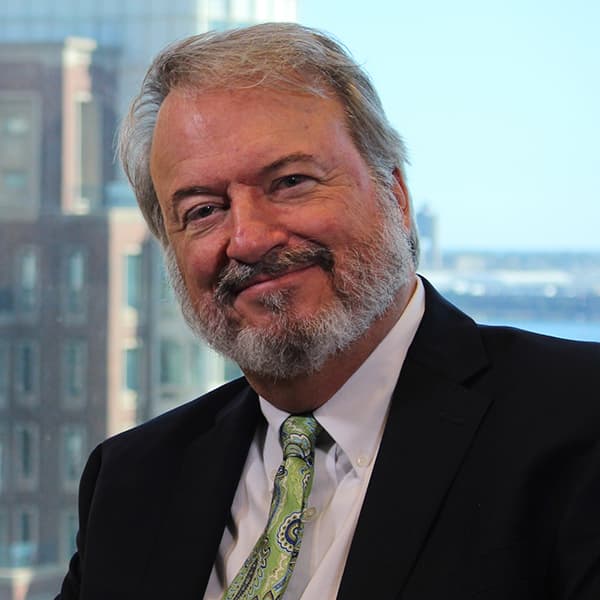 Todd Domke Republican Political Analyst
Todd Domke is a Republican political analyst for WBUR.