Commentary: Which GOP Candidates Will Quit After New Hampshire?
This article is more than 5 years old.
In three weeks, voters in the Iowa caucuses will winnow the Republican field presidential. Certain candidates will likely drop out of the race if they do poorly there -- Mike Huckabee and Rick Santorum come to mind. They both won there before, and if they do as dismally as current polls indicate, they won't be able to attract enough support to continue.
Ben Carson once led in Iowa polls, but he has been in decline for weeks. If he fizzles there, he may carry on, but he would not do well in New Hampshire and if he persevered after that primary, he'd be running on fumes. Still, some think he's motivated as much by promoting his books and future speaking and media opportunities as by seeking the presidency, so he might go on.
The three candidates that are considered most viable for the long haul are Donald Trump, Ted Cruz and Marco Rubio. They appear to have the popularity, money and organization to get through New Hampshire, and go on to South Carolina, Nevada and then Super Tuesday on March 1.
But what of the other candidates who hope to be the big story in the New Hampshire showdown -- not necessarily winning or even coming in second, but exceeding expectations and gaining momentum for South Carolina? Those candidates are John Kasich, Jeb Bush, Chris Christie, Rand Paul and Carly Fiorina.
The last two don't seem to have a real shot. Fiorina has been stuck in low single digits in polls and isn't doing anything that seems to make any difference. Paul is also in low single digits in polling, and just appears to be going through the motions as he simultaneously campaigns for re-election to the U.S. Senate. Both candidates were demoted from Thursday's primetime debate on Fox Business Network, and Paul announced he would not participate in the so-called undercard debate. It would not be surprising if both candidates quit after New Hampshire.
It's the other three that observers wonder about -- Kasich, Bush and Christie. Each has reason to feel that lightning could strike in New Hampshire. They all average 8-14 percent in New Hampshire polls, and they realize that they need one or two of their rivals to flop in order for them to soar. That is why they take more shots at each other, and at Rubio, than at the two who lead the pack in Iowa: Trump and Cruz.
Christie has enjoyed a surge in New Hampshire polls in recent weeks, but seemed to stall. In battling with Rubio and others, Christie was on the defensive about his past support of gun control, Planned Parenthood, Common Core education standards and his embrace of President Obama after Hurricane Sandy. Would he continue to run if he fails to impress in New Hampshire? It's doubtful. He knows his prospects in South Carolina and six other southern states would be much worse than in maverick-friendly New Hampshire.
Bush crept up in some recent polls, but the latest New Hampshire polls are discouraging for him -- he was in sixth place in both. If Bush does poorly in New Hampshire it would be hard for him to raise hope among his supporters that he could win any of the states that followed. But would he quit? Maybe not. He's got so much money in campaign accounts he could slog on and hope the dynamic of the race would change once Rubio, Trump or Cruz started to fade.
Kasich had an early surge in New Hampshire polls, but after he was pegged as the least conservative in the field he seemed to lose ground. But in two new New Hampshire polls, he's surged again -- tied for second in both. Perhaps moderate Republicans in New Hampshire are gravitating to him. Kasich has an additional reason to stay in the race: His home state of Ohio is winner-take-all for delegates, and he's popular there. If he won that bloc of delegates, and the nomination contest went all the way to an open convention, Kasich could be a kingmaker, a leading candidate for vice president, or even a compromise choice for president if the convention deadlocked.
If Kasich, Christie or Bush bailed after New Hampshire, would they endorse someone else? That's a good question -- but one for a later commentary.
Todd Domke is a Republican political analyst and regular contributor to WBUR Politicker.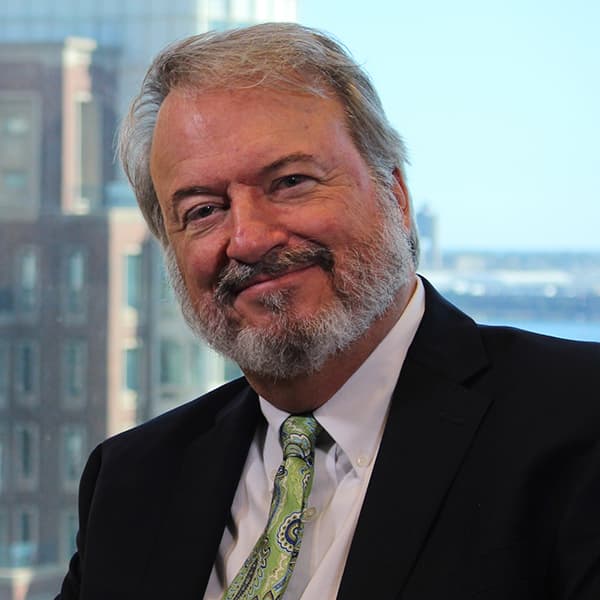 Todd Domke Republican Political Analyst
Todd Domke is a Republican political analyst for WBUR.