Commentary: Questions For Gov. Baker About Trump And The GOP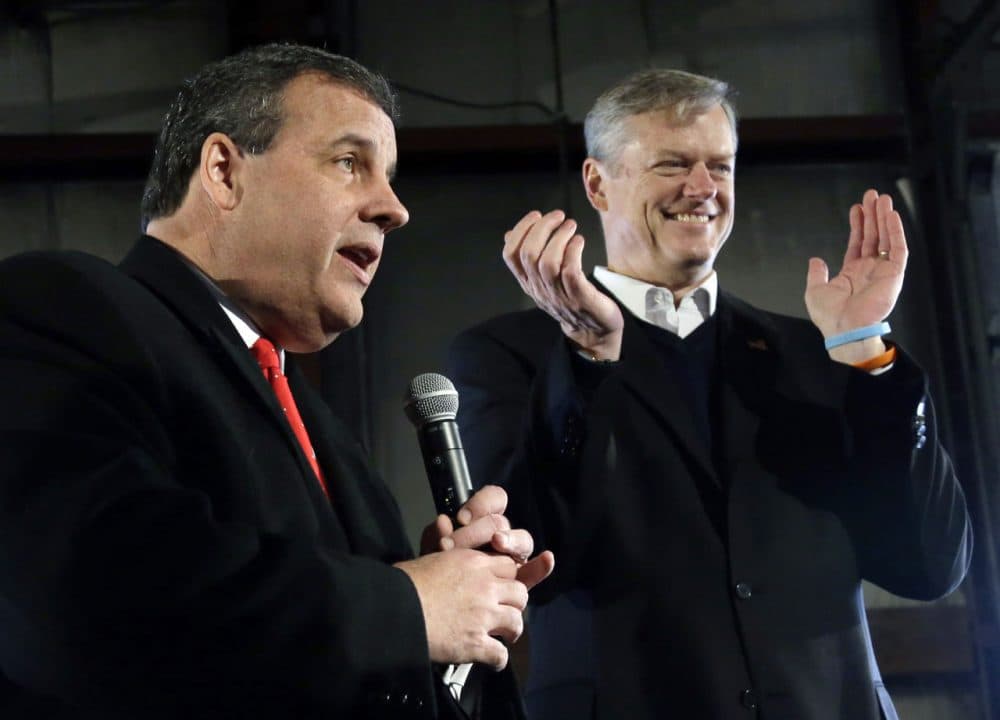 This article is more than 5 years old.
Gov. Charlie Baker was clearly exasperated when State House reporters kept asking him about Donald Trump on Thursday. He walked away from them, but he'll have to face those questions sometime.
The Boston Globe praised Baker in an editorial for saying that he would not vote for Trump if he's the GOP presidential nominee, but: "Granted, his definitive disavowal of Trump came a little late, and with a little too much defensiveness — Baker seemed to take great umbrage that reporters would ask a politician questions about politics…"
Here are some of the questions that Baker will have to address eventually:
State Republican Party
You ran a slate of candidates for the Republican State Committee in the recent primary and now have control of the state party. If the national presidential convention is open and contested, will you use your influence with state party officials and delegates to try to deny Trump the nomination? If Trump wins the nomination, will you steer the state GOP toward your position of publicly opposing Trump in the general election?
Hillary, Third Party, Or Write-In?
If Trump is the nominee, will you vote for Hillary Clinton or a third-party candidate or write-in someone else? Once you decide, will you announce your decision and urge Massachusetts voters to consider following suit?
Romney
You told reporters that you did not watch former Massachusetts Gov. Mitt Romney's speech about Trump, saying that you were too busy with your day job. But over the weekend, when you had a chance to read or view Romney's speech, did you agree with the case he made against Trump? In particular, did you think he was correct in saying that Trump does not have the character, judgment or temperament to be a good nominee and president — that he is "a phony"? Since you have stated that you, too, would never support Trump for president, will you follow Romney's example in explaining why? Will you make the case against Trump to state Republican voters and others who voted for you?
Massachusetts' Interests
Is part of your opposition to Trump the concern that he would be detrimental to the interests of this commonwealth? If so, would you explain why, since the citizens here should know your reasoning on that issue.
Primary Election 
You endorsed New Jersey Gov. Chris Christie right before the New Hampshire primary, after it was obvious from polls that he'd lose and probably quit the race. Then, in the Massachusetts primary, you refused to endorse a candidate running against Trump, thus allowing the anti-Trump forces to remain divided and, in effect, conceding the state to Trump. Why did you decide to remain silent when you were so strongly opposed to Trump? Why didn't you follow the lead of former Gov. Bill Weld, who endorsed Ohio Gov. John Kasich?
Chris Christie
After Christie endorsed Trump, you said you were surprised, but not disappointed. Many Christie allies spoke out against his decision, and his popularity reportedly dropped since his announcement. As a long-time Christie ally, are you still not disappointed in his endorsement of Trump? Do you think Christie would make a good running mate for Trump?
Scott Brown
The former GOP senator from Massachusetts moved to New Hampshire, but he still has many supporters in this state. Brown enthusiastically endorsed Trump before the New Hampshire primary. Did he talk with you about his decision, and if so, did you try to dissuade him? Were you disappointed that he endorsed Trump? Do you disagree with Brown's saying that Romney's speech against Trump was "inappropriate"?
Other States
After you endorsed Christie you went to an event in New Hampshire to support him. If Trump is the nominee, are you willing to go to other states to campaign against him? Or will you stay home and remain silent during the presidential race?
President Trump?
If Trump wins the presidency and controls the national GOP, will you remain a Republican? Can you promise that you would not leave the GOP and run for reelection as an independent or Democrat, like former New York City Mayor Michael Bloomberg did?
Todd Domke is a Republican political analyst and regular contributor to WBUR Politicker.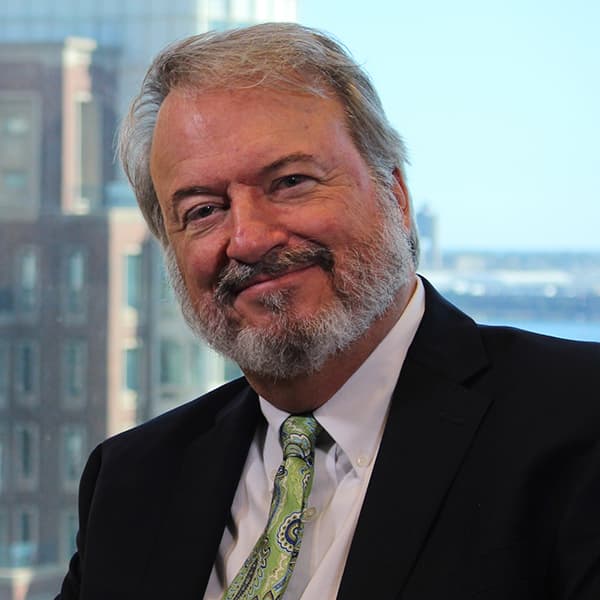 Todd Domke Republican Political Analyst
Todd Domke is a Republican political analyst for WBUR.