Led By Romney, Many In GOP Try To Stop Trump — But To What Effect?
05:58
Play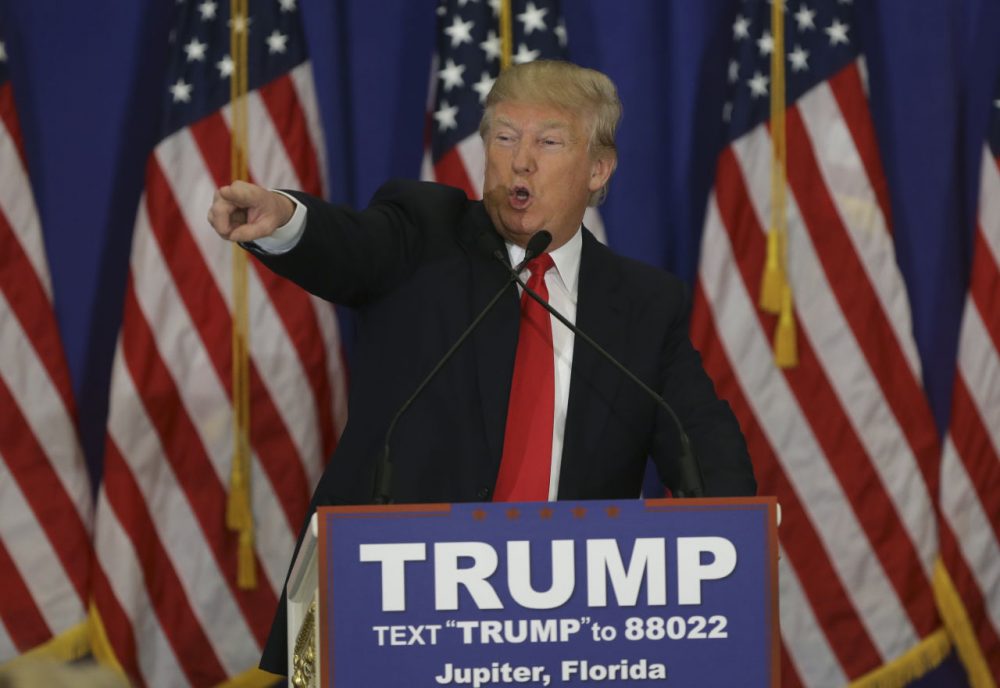 This article is more than 5 years old.
The effort from within the Republican Party to stop Donald Trump's march toward the presidential nomination is taking on new urgency as the front-runner continues to win primaries and caucuses and amass delegates — like he did again on Tuesday night.
Prominent GOP leaders are speaking out against the New York billionaire, including former Massachusetts Gov. Mitt Romney, who was the GOP presidential nominee in 2012.
"I think it was important to point out that Donald Trump is kind of a fraud, kind of a phony, " Romney said earlier this week on WBUR's On Point.
Romney is leading the current assault on Trump, which he began last week, and is continuing this week. The blistering attack from the most recent Republican candidate on the current front-runner is among the most surprising -- even unprecedented -- moments of the campaign.
"[Trump is] a candidate who equivocated about the Ku Klux Klan, disparaged Mexican-Americans as rapists, who categorized all Muslims in the world — one and a half billion of them — as not being right to come to the country," Romney said on WBUR. "I just felt that at some point I had to make it very clear where I stood."
Romney is challenging Trump's record as a businessman, questioning his character, calling him a liar, a misogynist and a dangerous bully.
But to what end, wonders Geoff Diehl, a Republican state representative from Whitman in Plymouth County. Diehl is also co-chair of the Trump campaign in Massachusetts. He says what Romney and the rest of the Republican establishment are trying to do is wrong.
"What's frustrating is that both parties lay out the rules by which you are going to run," Diehl said. "And it seems like they want to move the goal line every time Donald Trump shows even greater expansion of his support across the country. I think that's a mistake for the establishment to do that because I think it's really angering the base. Mitt Romney's work has sort of backfired in some ways."
Trump took almost 50 percent of the Republican primary vote in Massachusetts — his biggest margin of victory on Super Tuesday.
In the city Revere, more than 70 percent of GOP primary voters supported him, including Rich Paladino, who says he usually votes Democratic. "I like his outlook," Paladino said. "Trump, he has some good ideas, you know, and I think he's going to do well."
But Paladino says he wasn't swayed at all by the former governor, Romney. "I never cared much for Romney," Paladino said. "I didn't vote for him."
Trump is proving to be far more popular than Romney ever was. In the primaries so far, Trump has consistently polled better than Romney did in 2012 — including here in Massachusetts. "[Trump] got 45,000 more votes in this primary than Mitt Romney got in his primary four years ago," Diehl said.
So is Romney's attack on Trump having any effect at all?
"In terms of effect, it's certainly preaching to the choir," said John Sivolella, a senior fellow for law and policy at the Pioneer Institute in Boston and a political science professor at Columbia University.
Sivolella believes that it is doubtful that Romney is discouraging Trump supporters — in fact, he says he is probably energizing them. But he says the attack could help consolidate establishment opposition to Trump.
"We've been seeing that happening now in the upcoming primary states where millions and millions are being spent to hammer Donald Trump on a lot of these issues," Sivolella said.
A case in point is the most attack ad from a stop-Trump super PAC, one of several raising questions about Trump's business career and his scandal-plagued Trump University. The ad shows old footage of Trump bragging about the school, before an announcer informs viewers about allegations of fraud and deceptive conduct at the university, which has spawned multiple lawsuits. "Former students say Trump University was a scam costing up to $35,000 for an unlicensed illegal school that offered no actual degrees," the announcer says in the ad.
Meanwhile, Romney's attack was supported by other prominent Republicans, including Sen. John McCain of Arizona. And it followed an open letter from more than a hundred GOP national security experts, who call Trump dangerous for America and the world.
Trump is responding to the attacks with both belligerence -- he called Romney "a failed candidate" — and an appeal for Republican unity.
"I think everybody should be unified, and frankly we're building up numbers that are incredible within the Republican Party," Trump told CBS's "Face The Nation."  "Whether it's New Hampshire or South Carolina, the numbers are astronomical. I don't think they've ever seen anything like this, actually."
So can Trump's Republican opponents stop him? Especially with more primary victories on Tuesday evening, it will be difficult for one of the other three candidates to catch up with him. But they could try to deny him the needed number of delegates to win the nomination, and then beat him in a contested convention next summer.
"I happen to think that Donald Trump would be a very bad thing for the party and for the country," Romney told On Point. "So I would rather have a contested convention than Donald Trump. We've done this before. You know, Abraham Lincoln didn't win on the first ballot. It took a few ballots before we got to that guy."
But according to Sivolella, pursuing a contested convention represents a risky strategy for Republicans because it would infuriate Trump's followers, and possibly push Trump to pursue a third-party run, which could torpedo the Republicans in November.
"It's likely he's not going to go away quietly," Sivolella said. "It's likely that a lot of these people who have been out voting are going to leave with him. A lot of the people who have been turning out in the primaries are not going to turn out, and [Republicans would] risk the general election."
As Trump continues to amass delegates, the stakes are getting larger for establishment Republicans like Romney. But whether Trump wins the nomination or not, it's clear that he has already altered the Republican Party dramatically.
This article was originally published on March 09, 2016.
This segment aired on March 9, 2016.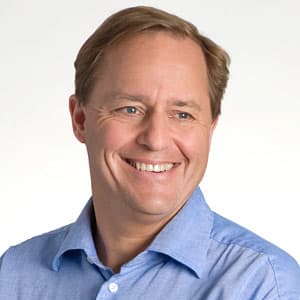 Anthony Brooks Senior Political Reporter
Anthony Brooks is WBUR's senior political reporter.