Analysis: In Battle For Senate Control, Election Machine May Work In Dems Favor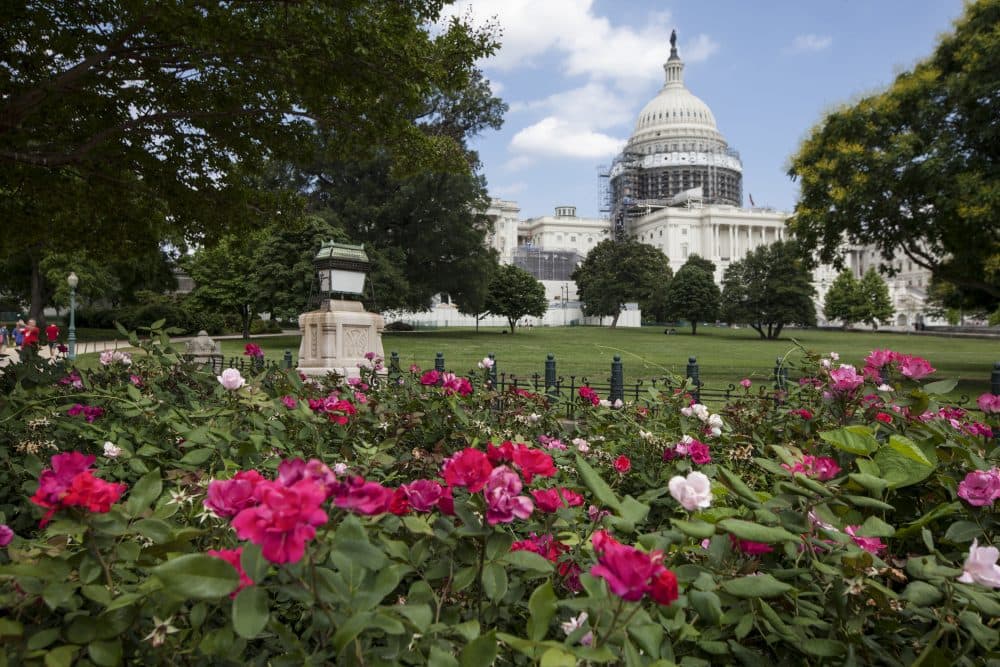 This article is more than 4 years old.
This fall's main event will be the presidential election, but just as important will be the contests for control of the two chambers of Congress. It seems unlikely that the House will change hands, but Democrats appear likely to gain several seats in the U.S. Senate, possibly enough to take control of the chamber.
If that happens, it will be tempting to see some larger story in the result. Perhaps Donald Trump cost Republicans further down the ballot. Or maybe voters are reacting to years of inaction by congressional Republicans. Maybe it's voter reaction to the GOP's position on social issues. Narrative is a powerful thing, and legions of political reporters are addicted to it.
But the truth is, Democrats would likely stand to gain with or without Donald Trump and a dysfunctional Congress. In fact, many of the trends driving election outcomes are mechanical rather than story-driven.
Dynamics like who is up for re-election and where, population changes and who votes in each kind of election work together like interlocking gears in the election machine, moving the advantage back and forth between election cycles. This year, the machinery tips the field in favor of the Democrats in the Senate.
Every two years, about a third of the Senate's 100 seats are open for election. But where these seats are and who sits in them now make a big difference in the outcome.
This year's group includes 24 Senate Republicans and just 10 Democrats. This lopsided split means the Republicans are defending far more turf, giving them much more to potentially lose than to gain. Also of note, most of the Democratic seats up for election are in Democratic states. Republicans face several difficult contests in states where Democrats often do well.
Another piece of the machinery is who will be voting this year. Presidential election years attract many more voters than midterms. These voters who only turn out in presidential years tend to be younger, more diverse and more likely to support Democrats. When this year's Senate seats were last up for re-election in 2010, the electorate was older, whiter and more conservative.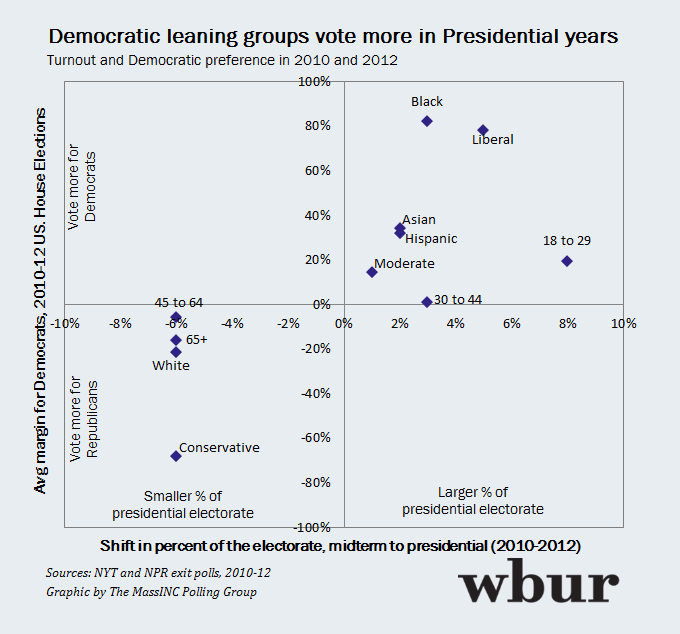 These factors may only move the outcome a few points each in a few states. But with the race in many states showing a potentially close split between the two parties, those few points could be the difference in a few seats. It's part of why many analysts see Democrats gaining at least three seats in the fall — and possibly more. Right now, the Senate is balanced at 54 Republicans and 44 Democrats, with two independents. So any pickup beyond three seats balances the battle for Senate on the razor's edge.
Of course, other factors play a role as well. The economy is improving, but very slowly and unevenly. President Obama's popularity is suddenly growing, recently breaking 50 percent for the first time in years.
Meanwhile, the two presumptive presidential nominees are historically unpopular, and Senate candidates are navigating how much or little contact they want with their party's nominee. External events, like a terrorist attack or financial trouble in Europe, can add uncertainty. All of this is why describing these dynamics is different than saying the Democrats are certain to gain Senate seats.
But the steadily turning gears, the rhythm of U.S. politics, play a role that is likely to be understated this year.
These trends give the Democrats an advantage, even beyond the everyday back and forth of the campaign and the stories that are told about it.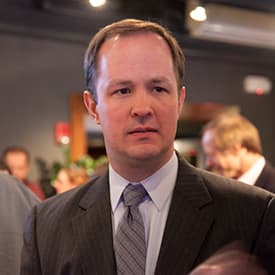 Steve Koczela Contributor
Steve Koczela is the president of The MassINC Polling Group and has overseen WBUR's polling since 2011.