The Economy Is The No. 1 Issue For Young Americans, Harvard Poll Finds
02:54
Play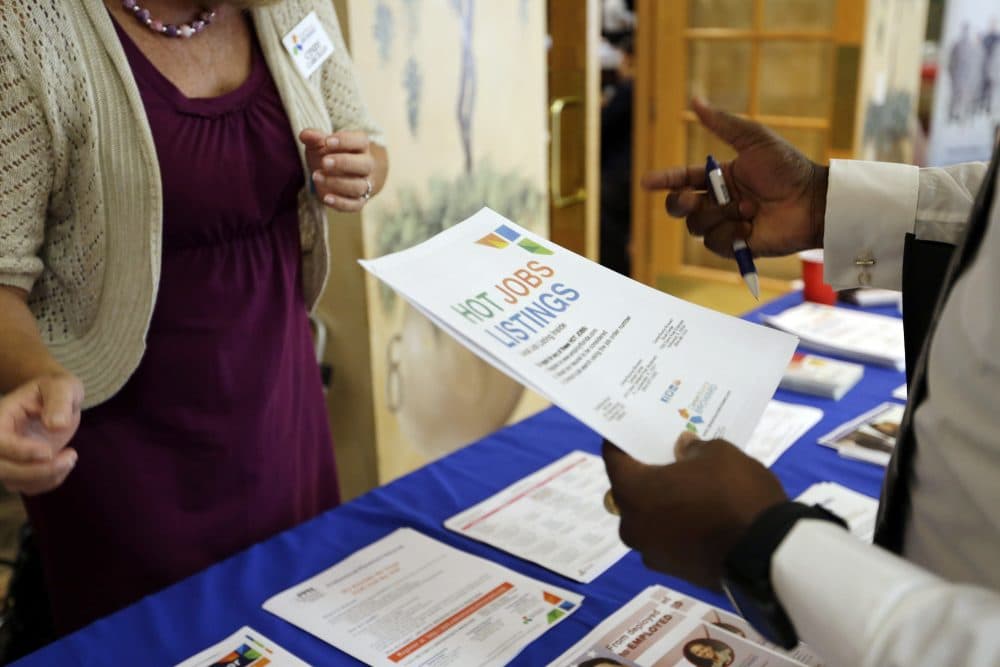 This article is more than 4 years old.
CLEVELAND, Ohio — A new poll of young Americans finds economic concerns outweigh all others for this generation, with many of them denied entry into the job market immediately following the economic crash of 2008.
The poll of 1,001 18- to 29-year-olds was conducted by Harvard University's Institute of Politics between June 21 and July 3.
Sixty-four percent of the poll's respondents said the economy is a top priority. Thirty-one percent said improving the economy is the most important issue.
John Della Volpe, the poll director, said these answers should serve as a road map for whoever wins the presidency this year.
"They need a serious discussion about how to improve our economy, especially as it's related to the way in which capitalism is being practiced in the U.S.," Della Volpe said.
18- to 29-year-olds are a small minority among the delegates and guests here at the Republican National Convention in Cleveland. This is mainly a gathering of older voters, more so it seems than previous Republican conventions. But 19-year-old UMass Lowell student Curtis Boucher, of Dunstable, an ardent supporter of Donald Trump and a guest at the convention, said he's looking for someone who wants economic stability.
"I want someone that's going to show us which way to lead with the budget, make sure it's balanced, make sure we're not overspending," he said.
Boucher said his father's office furniture business was once thriving, and now, he said, it's almost on the brink of closing.
The second most important issue to millennials, according to the Harvard poll, is combating the spread of terrorism. Thirty-nine percent said it's a top issue.
"We need a solid plan to combat ISIS, to combat terrorism, both domestically and abroad," Della Volpe said, explaining how he believes many young voters see it.
It's important to 18-year-old UMass Lowell student David Morton, of Boxford, an alternate delegate at the convention and also a Trump supporter, that the next president addresses the issue of terrorism.
"I'm more focused right now on making sure we're getting better as a country, we're safe as a country, and we're thriving as a country," Morton said.
The No. 3 concern among poll respondents is reducing inequality.
"Young people tell us very clearly that they're concerned about the significant amount of inequality in America, whether that's inequality based on race, based on gender, based on economics or education," Della Volpe said.
But among the 18- to 29-year-olds polled who support Republican presidential candidate Donald Trump, the No. 3 issue is dealing with immigration. Fifty-one percent of Trump supporters cited immigration as top issue. It's on Curtis Boucher's mind.
"Get the immigration under control and then go from there," Boucher said.
18- to 29-year-olds also cited uniting the country and reducing the role of money in politics as top issues.
This segment aired on July 18, 2016.