Commentary: Trump Must Be Trump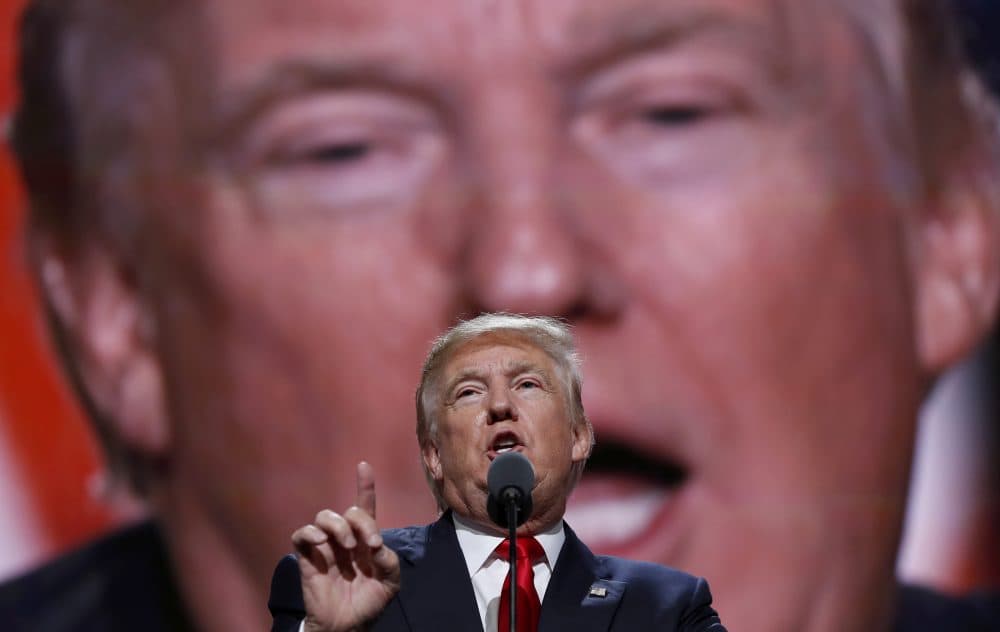 This article is more than 4 years old.
Donald Trump's extremely long convention speech was persuasive. It persuaded his supporters that he would not "pivot" to a new general election persona; he would continue to be the Trump they knew and loved. And it persuaded his critics that he was incapable of being "presidential" -- he could only make accusations and appeal to fear; he could not prescribe policies, explain principles, or offer a positive vision.
GOP "leaders" who capitulated to Trump's inevitability -- folks like GOP Chair Reince Priebus, House Speaker Paul Ryan, Senate Majority Leader Mitch McConnell -- hoped that, after winning the nomination, Trump would turn his focus to the November campaign. They wanted him to continue attacking Hillary Clinton, but also broaden his base. They know he's doomed if he continues to poll so poorly with women, young, black, Hispanic, suburban and college-educated voters.
Imagine their dismay, then, when in his first public remarks after his convention speech he attacked Ted Cruz again. With his running mate, Mike Pence, standing silently and awkwardly behind him -- remember: Pence backed Cruz before surrendering to Trump -- Trump brought up the conspiracy theory he got from the National Enquirer. Yes, he again suggested that Ted Cruz's father might have been an accomplice to Lee Harvey Oswald in the assassination of President John F. Kennedy. And he again wondered why the tabloid hadn't received Pulitzer Prizes for investigative "journalism."
Now these remarks may seem nuts because, uh, they're nutty. Indeed, they have some observers wondering about Trump conspiracy theories: that he could be a Clinton plant, with the secret mission of destroying the GOP and assuring her election. Plus, there's that theory about Trump intentionally or subconsciously trying to screw up so he doesn't have to take a job he doesn't really want.
In any case, GOP "leaders" must feel despair at enabling Trump and his high command to turn the party convention into a fiasco. There was Melania Trump's plagiarism and the lying about it; the suppression of dissent by delegates; the vitriolic rhetoric and audience chants of "lock her up" that made delegates look like a mob; and the audience booing a senator off the stage for calling on people to "vote your conscience."
Those mistakes could be forgotten; but not Trump's speech. That's when, historians will probably note, that the Republican Party officially turned into the Trump Party.
Meghan McCain, Sen. John McCain's daughter, said she did not recognize this new party. She called it the death of the GOP.
Others agreed that the party had become the Trump Party. David Duke, the white supremacist who Trump was tardy in disavowing, praised Trump's speech. He tweeted that it was one he could have given. And he was so inspired by Trump's success, he decided to seek the GOP senate nomination in Louisiana.
So GOP "leaders" have an even harder time after the convention defending their presidential candidate and explaining the party itself.
Some GOP "leaders" have clumsily tried to straddle on whether they back Trump. Some say they support him, but don't endorse him -- or say they will vote for him, but not endorse him. That's a distinction that the media and swing voters won't accept as a serious difference. And when Trump makes new pronouncements on controversial issues -- whether on building a wall and making Mexico pay for it, or banning Muslims, or imposing 45 percent tariffs on products from overseas -- GOP candidates will not be able to hide, straddle, or stand silently.
Trump's former campaign manager, Corey Lewandowski, was fond of saying, "Let Trump be Trump." And that is still the operative strategy for the Trump campaign. But now GOP "leaders" must worry that many undecided voters will ultimately say to GOP public officials what Trump ended up telling Lewandowski and other apprentices: "You're fired."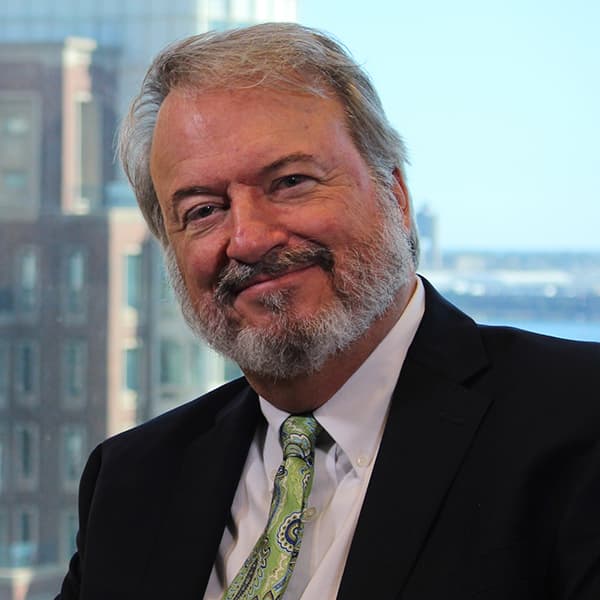 Todd Domke Republican Political Analyst
Todd Domke is a Republican political analyst for WBUR.