3 Mass. Delegates On Attending The Democratic National Convention This Year
07:21
Play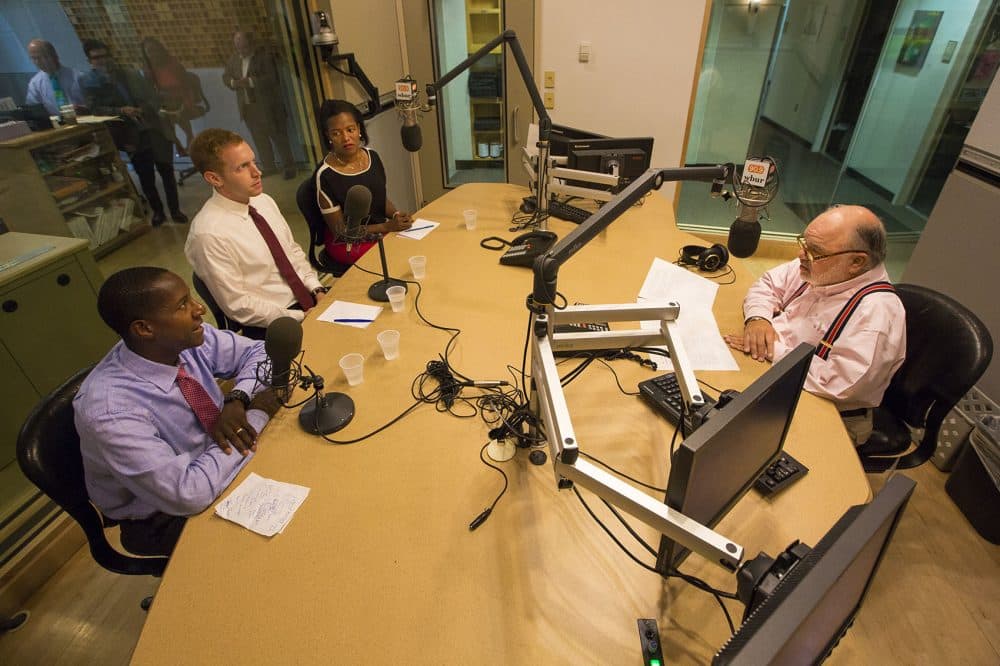 This article is more than 4 years old.
The 2016 Democratic National Convention kicks off Monday in Philadelphia.
Attending as part of the Massachusetts delegation are Newton Mayor Setti Warren, Holyoke Mayor Alex Morse and state Sen. Linda Dorcena Forry of Boston.
The three delegates came into the WBUR studio to discuss how they see this year's convention.
---
Interview Highlights
On being Democratic delegates:
Mayor Alex Morse: "I'm just so excited as a young person. I was first elected when I was 22 and now I'm 27 and in my third term as mayor. And I've always watched these conventions as a teenager growing up and I'm just so excited to be here in person around so many other inspirational elected officials and Democratic activists from around our country."
Mayor Setti Warren: "I think it's historic in so many ways. The first woman on a major party ticket is going to make this unique from an international perspective, from a generational perspective, just as Barack Obama broke down that barrier in 2008."
Sen. Linda Dorcena Forry: "As a young woman — OK, not as young as our mayor — I have to say that it's really exciting to be here again at the Democratic National Convention."
On a unified convention and Bernie Sanders supporting Hillary Clinton:
Mayor Setti Warren: "I was so proud of Bernie Sanders' and Hillary Clinton's debate over the course of several months around policy — how to address income inequality in concrete ways. If you look at our platform for example, we're talking about getting the minimum wage up to $15 an hour. We're talking about making sure that we have paid leave for families in this new economy for 12 weeks. We're talking about investing in renewable energy and grants for small businesses, and I think that when we see Bernie Sanders and Hillary Clinton coming together around new ideas to address the concerns of this generation, the 21st century economy that has changed dramatically in the last 40 years, that's the difference. That's why this convention is going to be successful because we are that party of vision, values and ideas."
This segment aired on July 25, 2016.