Libertarian Party Candidates Johnson, Weld Campaign On Boston Common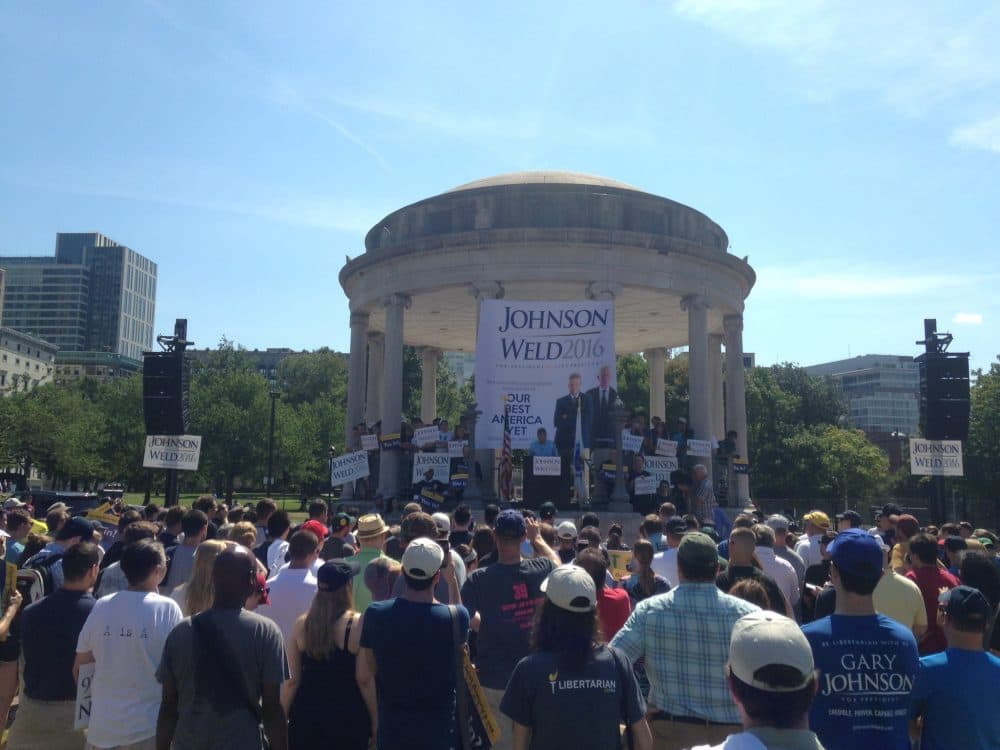 This article is more than 4 years old.
Former Massachusetts Gov. Bill Weld and his Libertarian Party running mate — presidential nominee Gary Johnson — were in Boston Saturday asking Bay State voters for their support.
Speaking at a rally on Boston Common, Johnson took shots at both Democratic presidential candidate Hillary Clinton and Republican presidential candidate Donald Trump, while also touting lower taxes and liberal social policies.
"Libertarians' common sense: Keep government out of my pocketbook and out of my bedroom," Johnson said to the crowd.
Emily Pickering, of Somerville, said she believes the Johnson-Weld ticket has a shot at winning support in Massachusetts with increased name recognition, which is why she volunteered her services as a video producer to the campaign.
"Eighty percent of the people I talk to," Pickering said, "my friends, don't even know who he is or what he represents, so I think that's the biggest challenge to his campaign right now. So if there is increased name recognition I think he does have a shot."
Peabody resident Jack Libeskind attended the rally with his wife and their 6-week-old baby. He said his political views lean Democratic, but the new addition to his family has made him reconsider.
"Priorities have changed. We always joked that it was the two of us, now it's the three of us. So it changes a lot," laughed Libeskind.
A recent WBUR poll shows Johnson polling at 8 percent in New Hampshire — a critical battleground state.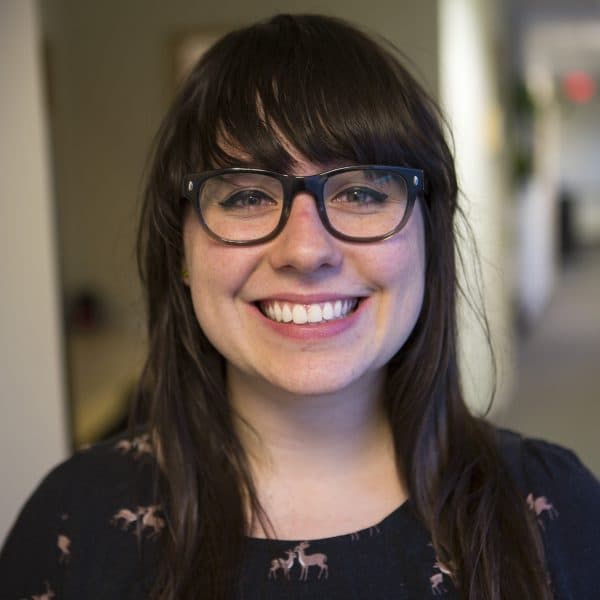 Kassandra Sundt Producer/Reporter
Kassandra Sundt was a Radio Boston producer and reporter at WBUR. She started at the station as a Here & Now intern in 2010.