Commentary: 2 Months To Go And It's Already The Wackiest Presidential Race We've Ever Seen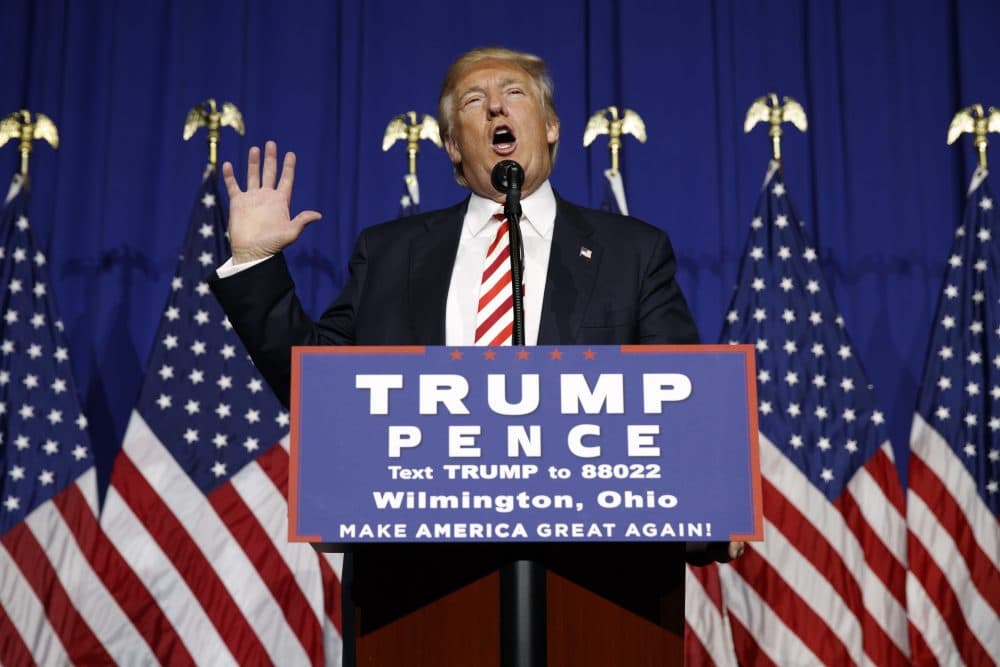 This article is more than 4 years old.
Are you suffering election fatigue?
Unless you are a virtual recluse, of course you are.
But as we relax this Labor Day weekend, we can take some consolation knowing that in two months it will all be over. (Barring the possibility of a disputed outcome, like the Gore-Bush recounts in Florida in 2000, or an Electoral College tie that sends the choice to the House of Representatives.)
In the past, Labor Day marked the beginning of an all-out fight for the general election. But this year, the combat has been all-out for several months. Day after day, the two sides have generated all kinds of controversy.
Yes, this race is different. It's safe to say that it is the wackiest presidential race in the history of our republic. There are many reasons for that — the multiplicity of media, the 24-hour news cycle, the fact that the two major party nominees have the highest unfavorable ratings of any in the history of polling.
Let's review some of the things that have made this race so weird and aggravating:
Scandals galore. Hillary Clinton has been embroiled in her email and Clinton Foundation controversies for nearly the entire campaign. And Donald Trump has had to explain and evade questions about Trump "University," his business practices, etc.
Media evasion. Clinton has failed to hold a news conference for nearly a year. Trump has a blacklist of media, denying those news outlets on it press credentials. And while many candidates in the past criticized the media, no one has consistently attacked them like The Donald. He has routinely called them "dishonest scum."
Name-calling and accusations. Many presidential races have gotten down and dirty, with vitriolic insults and nasty charges. But Trump set that tone from the start, attacking not only numerous GOP rivals, but also GOP "leaders" who weren't even in the race. In the past, presidential candidates usually let their surrogates or running mate hurl the insults and employ the innuendo, but Trump did it himself. He was dismissive of the idea that he should be "presidential," suggesting that would be too boring.
Dearth of policy. While most presidential campaigns rely on sloganeering and personality, this race has been the least substantive in modern history — particularly in terms of focusing on policies, principles and plans. Again, Trump is mostly responsible for this. Not only does he prefer talking about personalities, polls and tactics, he does not seem interested in — or knowledgeable enough to speak about — any issue beyond the superficial. "Nuclear triad"? He didn't know what it was.
Conspiracy theories. Again, we're talking about Trump here. Never before has a presidential candidate been as interested in — and helpful to publicize — so many crackpot conspiracy theories. Even after Trump vanquished GOP rival Ted Cruz for the nomination, he couldn't help but repeat the nonsensical story he read in the National Enquirer (a tabloid supporting Trump) about Cruz's father supposedly being in an old photo with JFK assassin Lee Harvey Oswald. And Trump has never recanted his birther allegations about President Barack Obama, nor his ugly insinuation that maybe the president was sympathetic to Islamic terrorists. The most unprecedented part of this craziness was that the national media largely let Trump get away with it. In the past, they would have relentlessly exposed a candidate who made absurd claims and couldn't back them up.
Sadly, this list could go on and on.
But let's just hope that the presidential debates will surprise us by being less insulting to our intelligence than we have every reason to expect.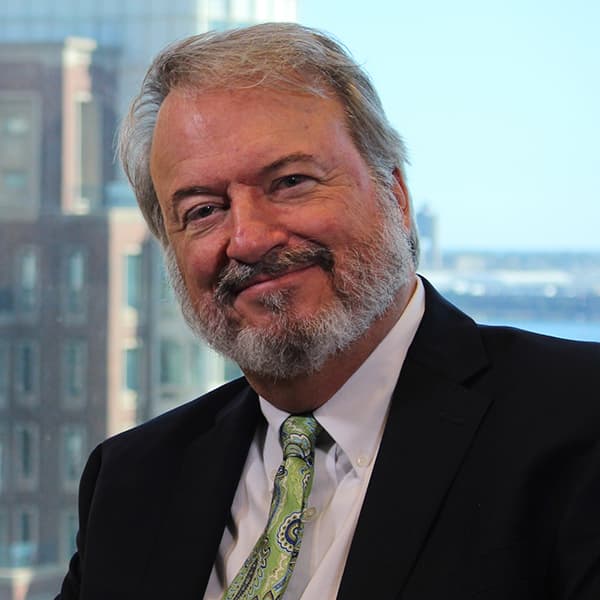 Todd Domke Republican Political Analyst
Todd Domke is a Republican political analyst for WBUR.