Analysis: Gary Johnson's 'Aleppo' Stumble Hurts His Debate Chances
02:33
Play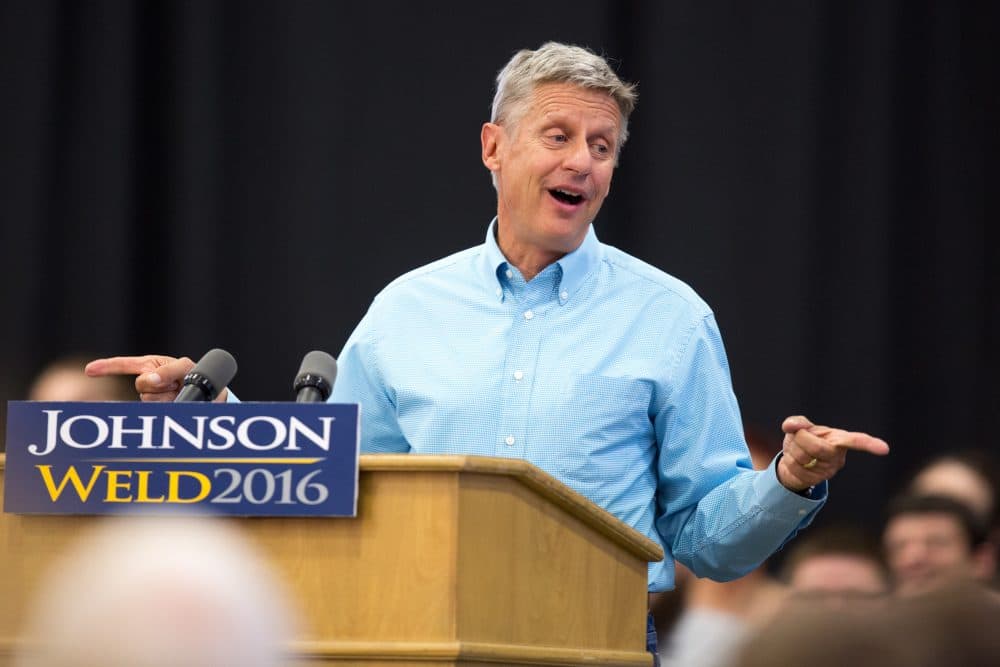 This article is more than 4 years old.
Hillary Clinton and Donald Trump are both preparing for the first presidential debate. Libertarian candidate Gary Johnson may not make the stage at all.
The last time we saw three candidates on a general election debate stage was 1992. Ross Perot was up there with President George H.W. Bush and challenger Bill Clinton. Perot proved a spirited challenger throughout the cycle, on his way to pulling nearly 19 percent of the vote.
Since then every general election debate has featured one Democrat and one Republican.
For a while, it looked like Johnson could end this streak. But with the first debate now just 17 days away, time has all but run out. To make the debates, candidates must have an average of 15 percent support in national telephone polls. The Commission on Presidential Debates has identified five specific polls and says they will use the most recent poll as of mid-September.
This means the polls that will be used are likely to hit the field in the next week or so. Johnson's average support in similar polls right now is just 8.4 percent. His best performance in a telephone poll in recent weeks has been 12 percent, while most have him considerably lower than that.
So, the odds of his average jumping 7 points in the next few weeks are low, though sudden moves in the polls are not unheard of.
Unfortunately for Johnson, his biggest headlines have come from an interview in which he appeared unfamiliar with the key Syrian battleground city of Aleppo. The gaffe will likely be a big part of what voters hear about him in the lead-up to the critical polls.
Hitting 15 percent and making the debates would be a huge boost to his campaign, giving the Libertarian an opportunity to reach a larger audience. Johnson himself has said it's "game over" if he is not on the debate stage.
If the Johnson campaign struggles, that would likely help the Democrat Clinton. On average, she does slightly better when matched up against just the Republican Trump than she does when Johnson and Green Party candidate Jill Stein are included.
Stein's numbers are lower than Johnson's, making her an even bigger long-shot to hit 15 percent. So for now, the most likely debate stage in two and a half weeks is just Clinton and Trump.
This segment aired on September 10, 2016.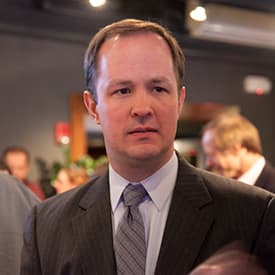 Steve Koczela Contributor
Steve Koczela is the president of The MassINC Polling Group and has overseen WBUR's polling since 2011.