State Sen. McGee To Step Down As Mass. Democratic Party Chair
This article is more than 4 years old.
Massachusetts Sen. Tom McGee announced late Sunday night he would not seek re-election as chairman of the state's Democratic Party, leaving open the question of who will helm the majority party through the upcoming gubernatorial and U.S. Senate races.
The 2018 cycle will feature contests for the seats held by Gov. Charlie Baker and U.S. Sen. Elizabeth Warren, along with likely ballot questions determining whether to hike taxes on incomes over $1 million and whether to repeal a new transgender access and anti-discrimination law.
"The values we share as Democrats are the values my family instilled in me," wrote the Lynn Democrat whose father served as speaker of the House. "The Democratic Party is part of who I am."
In his email, McGee claimed accomplishments, such as strengthening the party's relationships with organized labor and members of the state Legislature, connecting with people on Instagram and "bringing in new resources through a low dollar recurring donation program."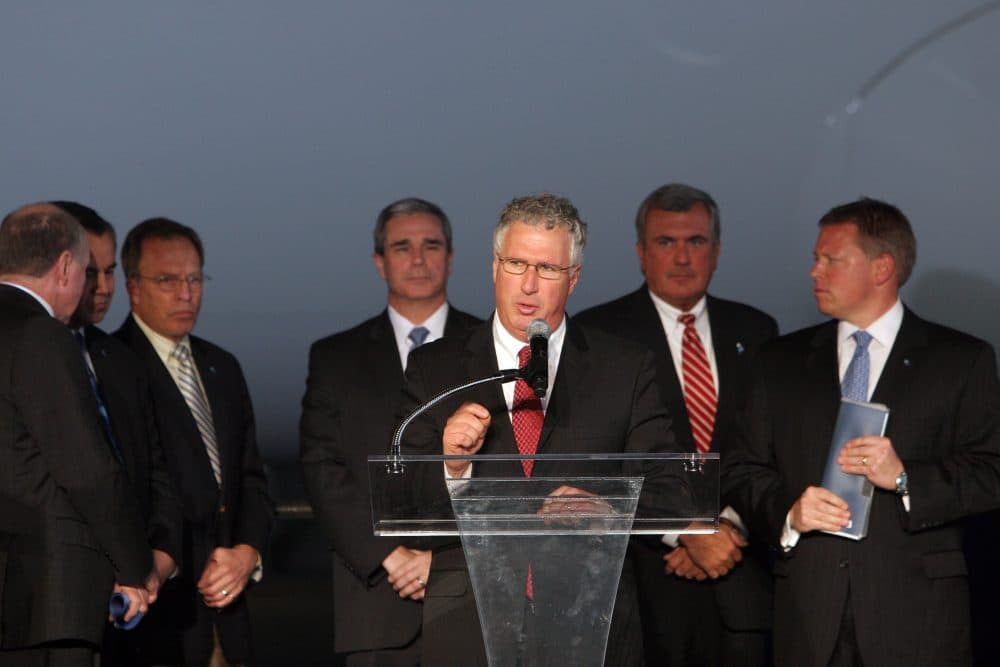 Electorally under McGee the party had some success with special elections, picking up a Peabody House seat last held by a Republican and defending other seats.
In 2014, the first state election with McGee as chairman, the Democrats dominated on several fronts while losing a close gubernatorial race to Baker, a Republican, and dropping seats in the House and Senate to Republicans.
According to the Boston Globe, challengers for the seat emerged before McGee announced he would not seek to retain it, including Governor's Councilor Eileen Duff, a Gloucester Democrat; former Fitchburg Mayor Lisa Wong; and Steve Kerrigan, a Lancaster Democrat who was the Democrats' lieutenant governor nominee when Baker won. The Globe also aired a rumor that McGee might run for mayor of Lynn.
McGee has held the seat since 2013 when he took over for John Walsh, a close confidant of former Gov. Deval Patrick.