As Trump Prepares For Presidency, Mass. AG Maura Healey Looks At Democrats' Path Forward
04:36
Play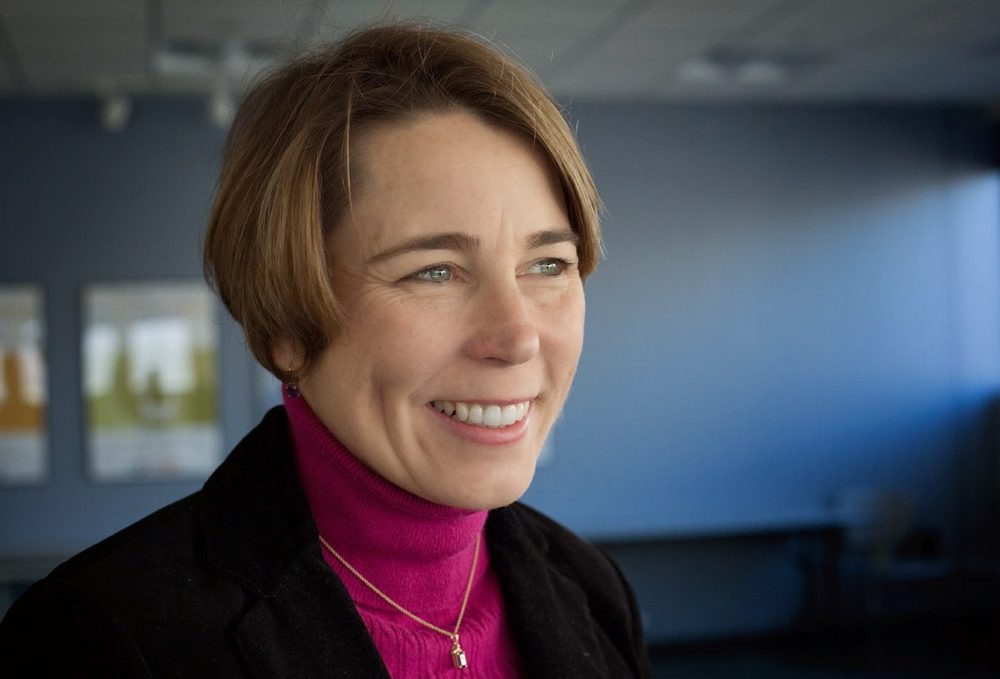 This article is more than 4 years old.
Massachusetts Attorney General Maura Healey is urging Democrats across the state to remain politically engaged and not to despair over the election of Donald Trump.
She told hundreds of supporters in Arlington Tuesday night that she's ready to use her office to oppose actions or policies by the new president that could threaten Massachusetts' interests.
More than 500 people packed into the Unitarian Universalist church in Arlington for what felt like a post-election group hug from one of the state's top Democrats, in a town that supported Hillary Clinton by almost 80 percent. Healey's message to Trump could be summed up as, "Don't mess with Massachusetts."
"I will work with the president-elect, but I won't be afraid to stand with others in making sure that we stand strong for the values and the principles that we hold dear, and I say that to you tonight in full commitment," she told the crowd.
Healey says Massachusetts has a record of opposing the federal government over a number of issues, including environmental enforcement, home mortgage abuse and marriage equality — when it successfully challenged the Defense of Marriage Act. She says she'll use the powers of her office — including enforcement and litigation — to block efforts that would roll back progress on civil rights, health care, the environment and immigrant rights. She also pointed to a new hotline set up by her office right after the election in response to numerous reports of bias and harassment across the state.
"We saw newspapers delivered by the KKK. We saw an African-American woman and her daughter driven off the road in one of our towns. We saw graffiti of all sorts in school buildings and playgrounds and places around this state," Healey said.
Many in the audience were still feeling shock and disbelief that Trump won. Audrey Roth, of Medford, talked about fear for her 17-year-old mixed-race daughter, who she says was raised by two "lefty, feminist lesbians."
"And [my daughter's] never been cowed by that," Roth said. "But after the election, she said to me, 'Every time I pass a white man in the street, I'm afraid.' What can we parents do?"
It almost felt like people were venturing out of a bomb shelter for the first time.
Bob Moore, of Lincoln, called the conversation "a cathartic necessity" — and he appreciated Healey's message to become more politically active and not despair.
"Myself and the people in my life are feeling still shell-shocked from the outcome of this election," Moore said. "So shifting from that into a place of empowerment — your words really helped lead us in that direction. I appreciate that shift in my own thinking."
Others, like Diana Arezzo, wanted to know if Healey and other Democratic attorneys general could somehow convince members of the electoral college to reject Trump as president.
"They can vote their conscience. It's not completely over yet. I'd just like to hear your opinion about that," Arezzo said to Healey during the forum.
Healey, who campaigned hard for Clinton, suggested there was nothing she could do to stop Trump from taking office. In other words, it is over. And it's time to move on.
She said she's hopeful that Trump's victory will push more people who oppose him to become politically engaged.
"I've heard from so many people who weren't involved in the campaign, weren't really paying it much mind," Healey said. "But something about the election of Donald Trump has ignited something in them and they're reaching out, and they're saying, 'How can I get involved in my community? How can I run for office? How can I support candidates who support things that I believe in? What do I need to do?' "
Healey has not announced any lawsuits against Trump.
"I hope that day doesn't come," Healey said. "But if past is prologue, we have to recognize that there are certain things that we may see that are going to raise constitutional issues and are going to affect people here in Massachusetts. When lines are crossed, I'm going to be the first to stand up and say so and take whatever action is appropriate."
Tuesday night's event was run by Healey's campaign, though she says the only campaign she's running now is to continue being attorney general. She'll be holding a similar event later this month in Framingham.
This segment aired on December 7, 2016.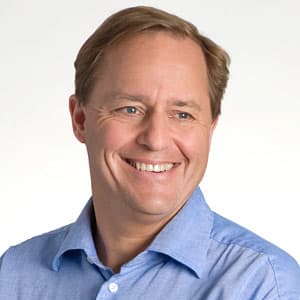 Anthony Brooks Senior Political Reporter
Anthony Brooks is WBUR's senior political reporter.