Report Faults Media's 2016 Campaign Coverage
04:47
Play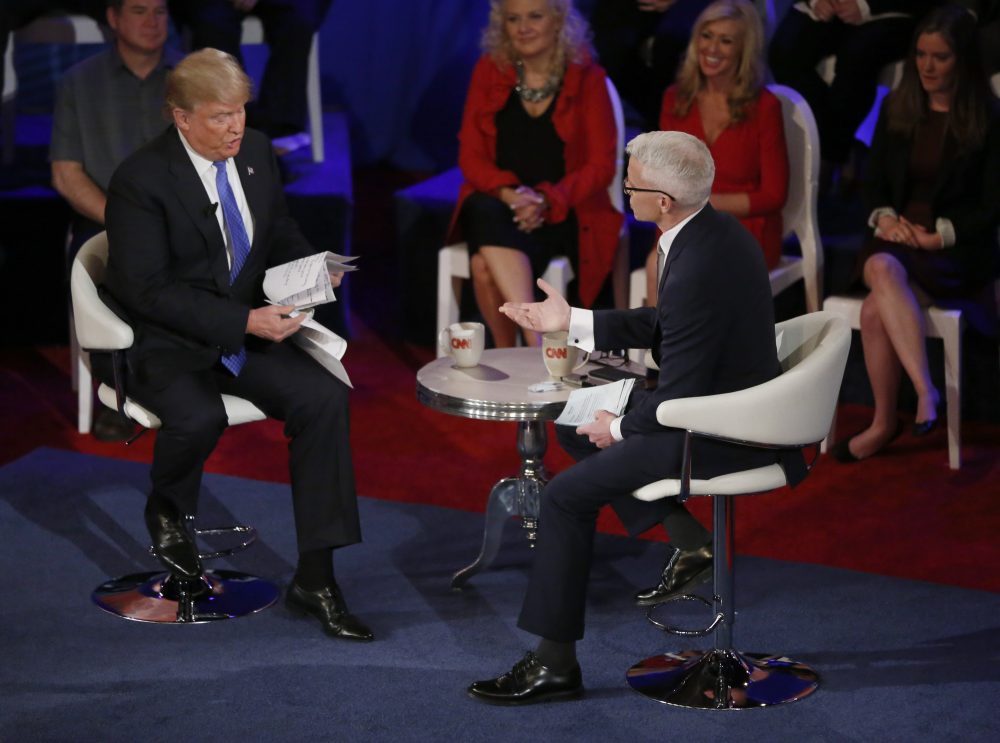 This article is more than 4 years old.
As Donald Trump continues to fill out his administration and prepares to take power next month, some big questions remain about the presidential election. Among them: Did the media help Trump win?
A study out last week from the Harvard Kennedy School's Shorenstein Center on Media, Politics and Public Policy suggests the answer could be yes.
The study analyzed election reporting from five television networks, including Fox and CNN, and five major newspapers, including The New York Times and The Wall Street Journal. It found that coverage of the entire campaign was overwhelmingly negative.
For example, on the question of the candidates' fitness for office -- including their personal qualities, leadership abilities and ethical standards -- the coverage of Trump and Hillary Clinton was equally critical: 87 percent of the stories were negative, and only 13 percent positive.
But Thomas Patterson -- a professor of government and the press, who led the study -- says that probably helped Trump.
"If you're both equally bad and you think it's time for a change, you go for the change," he said.
Patterson's study found that attacks, controversy and polls — the so-called horse race — accounted for 60 percent of the coverage, while just 10 percent focused on policy. And when outlets focused on policy, Patterson says they were usually negative.
"When you look at the coverage of subjects like immigration, Muslims, trade policy, health care, those run about 4, 5-to-1 negative, as well. So that also helps the 'out' party," he said.
And he says that hurt Clinton, who tried to run a policy-heavy campaign but struggled to get past the press' appetite for attacks.
But it might not be fair to blame the press entirely for the negative focus.
A study by Lynn Vavreck -- a political scientist at the University of California, Los Angeles — found that both Clinton and Trump spent most of their advertising dollars attacking each other's characters. In fact, Clinton's ads did little else. Vavreck found that more than three quarters of her ads were devoted to ripping into Trump, while only 9 percent focused on jobs and the economy.
So the press might like to cover political attacks, but both campaigns gave them plenty of material.
But on the big issues that defined the election, Patterson faults the press for creating "false equivalencies" between the candidates. For example, he says the media mentioned Clinton's emails far more often than they did Trump's treatment of women, his tax returns, his business dealings or his remarks about Muslims.
"The press has long had this problem," Patterson said. "They've got a little bit of a he-said, she-said model, where they simply put out what this side said and what that side said, and then leave it to the audience to simply sort those things out. You know, that's not quite the job that the public needs from the journalist."
But this campaign, with a non-traditional candidate who played by his own rules, provided a particular challenge for reporters, according to Ron Elving, a senior editor at NPR and a veteran political journalist. Elving agrees with Patterson about the challenge of false equivalencies, but he says that was hard to avoid when Trump was offering so much controversial material.
"From 'Access Hollywood' to the Russian connection, to the way he talked about his opponents during the primaries and the things they said about him," Elving said. "All of that wealth of material has to somehow be balanced, so what do you talk about when you talk about Hillary Clinton? You talk about the controversy over her email server."
Elving says journalists have relied on that kind of so-called "balance" for generations — leaving it up to the public to make their judgments. But with the rise of fake news and a TV celebrity candidate who was so adept at dominating the headlines, Elving says this election might have revealed the limitations of traditional political journalism.
"It's under a great deal of pressure because of the commercial forces of our time, because of the political forces of our time," he said. "And because we can't always know how our audience is going to react to our efforts to be balanced."
That's why Patterson says political journalists need to do more than report what the candidates say or allege. He says they need to be "gatekeepers" who help the public sort through the competing claims and narratives they offer.
"I think journalists have got to figure out that this is very different terrain than it was 20 to 30 years ago, where we're getting into a fact-free zone that is not good for our democracy," he said.
Patterson says the Trump transition is already dwelling in a "fact-free zone." That's where a president-elect claims that he lost the popular vote because "millions of people voted illegally" — even though there are no facts to back that up.
This segment aired on December 14, 2016.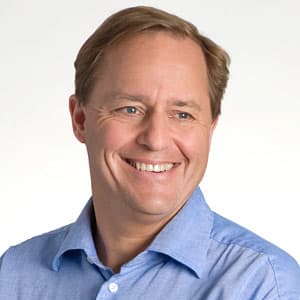 Anthony Brooks Senior Political Reporter
Anthony Brooks is WBUR's senior political reporter.