Boston Councilor Linehan Won't Seek 6th Term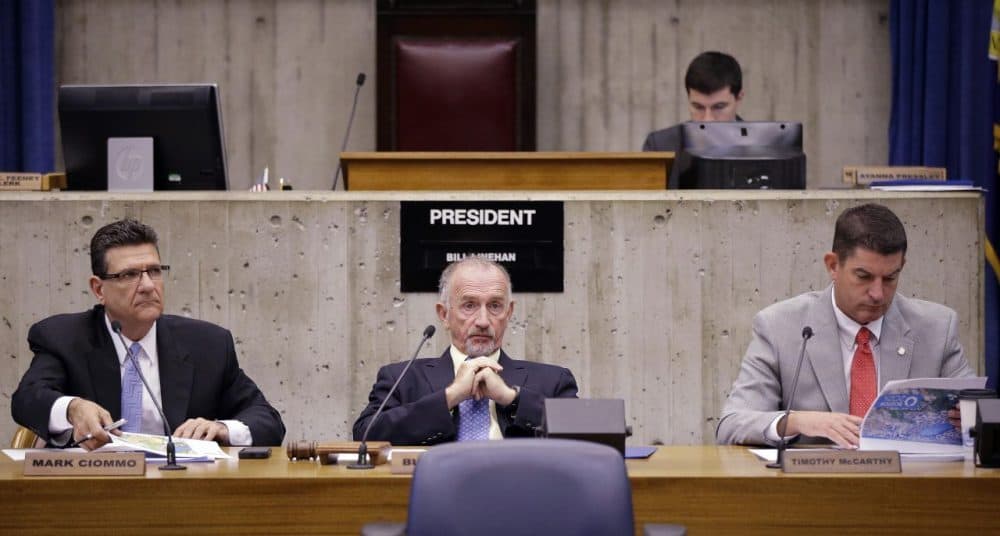 This article is more than 4 years old.
South Boston City Councilor Bill Linehan won't seek a sixth term.
The 66-year-old Democrat said at a news conference Thursday that the whole city, especially his Second District, has seen enormous change and growth in recent years.
"There's an old saying that, 'How do you steer an elephant? You don't,' " Linehan said. "Our city has been like an elephant on the move. You get to influence it, you can coax it a little bit. I've been trying to manage that I feel accomplished and I feel it's time for others to do it."
Linehan's decision was first reported Wednesday by The Boston Globe.
The lifelong Southie resident was first elected to the council in 2007, and served a term as its president. He had previously been director of operations for the city's Parks Department, and a special assistant to the city's chief operating officer.
Councilor Linehan has faced some criticism while in office. He was behind a contentious push to raise councilors' pay, and in 2011 he submitted a controversial redistricting plan that was ultimately rejected.
Twice — in 2011 and 2013 — Linehan narrowly beat challenger Suzanne Lee in the Second District race. The match-ups — a white man against an Asian-American woman — were seen as a contest of "old Boston" politics against a new, more diverse brand, and representative of changes in the district itself.
Linehan's reported decision not to seek reelection means a coveted seat will be open.
For instance: Corey Dinopoulos, who was behind the original Boston Olympic proposal, told Politico before the Linehan news that he's running for the seat. Another, Frank Ulip, an analyst at a Fort Point software company, is also in, Universal Hub reported last week.
With reporting by WBUR's Delores Handy
This article was originally published on February 15, 2017.