Elizabeth Warren For President? The Future Of The Democratic Party
24:01
Play
This article is more than 5 years old.
If you believe conventional political wisdom, Hillary Clinton will be the Democratic nominee for president of the United States in 2016. In most political coverage, that's a foregone conclusion. But politics is an unpredictable sport, and another name being floated for a possible presidential bid is getting traction: Elizabeth Warren.
In an article in The New Republic this week, Noam Scheiber argues that the Democratic party is undergoing a sea change, one increasingly focused on populist issues like income inequality and the need for more bank regulations. And that, he maintains, bodes very well for Senator Warren — and could even carry her all the way to the White House.
Warren has insisted she has no interest in running for president. Even if she does run, early polling tilts heavily toward Clinton. But Scheiber says winning might not be Warren's ultimate goal. Instead, he writes, she may view a presidential campaign as an effective way to advance her economic policy agenda — reforming a financial system that she claims is rigged against average Americans — even if she loses the race.
WBUR's Sacha Pfeiffer spoke with Scheiber about his article, which has generated lively debate over the future of the Democratic party and raised concerns that a Clinton-Warren primary election could splinter the Democratic party.
Guest
Noam Scheiber, senior editor at The New Republic. His latest article is "Hillary's Nightmare? A Democratic Party That Realizes Its Soul Lies With Elizabeth Warren"
Additional Reading
"Elizabeth Warren and the future of the Democratic Party," by Greg Sargent, Washington Post
"The Clinton vs. Warren fantasy: Why progressives shouldn't get distracted," by Joan Walsh, Salon
"How Elizabeth Warren Can Bring Wall Street's Nightmare to Life," by Jonathan Chait, New York Magazine
This segment aired on November 14, 2013.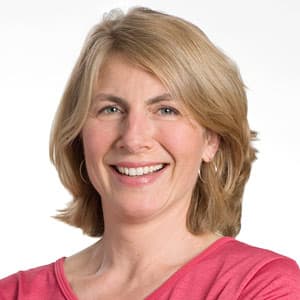 Sacha Pfeiffer Host, All Things Considered
Sacha Pfeiffer was formerly the host of WBUR's All Things Considered.