CommonHealth: Do-It-Yourself Deaths, At-Home Funerals
28:34
Play
This article is more than 5 years old.
There's been a lot of attention paid in recent years to the home birth movement, the trend of mothers giving birth in a home setting — no surgeons, no fluorescent hospital lights, no drugs. Now, a small but growing movement is addressing the other end of the timeline of life: "home deaths."
Sometimes called "personal funerals" or "do-it-yourself deaths," these are last rites that bypass the traditional funeral home industry. Freezer packs may be used instead of embalming chemicals, for example. Or family members — rather than a hearse — may transport a loved one's corpse to a cemetery. Or, sometimes, the body is buried in the family yard.
People choose this option for many reasons: emotional, financial, religious, environmental. And although a handful of states have laws that make it complicated for family members to do "home death care," do-it-yourself funerals and burials are perfectly legal in most of the country.
WBUR's Sacha Pfeiffer spoke with a panel of experts about the emerging group of Americans opting to say final goodbyes to their loved ones in a much more intimate way.
Guests
Rachel Zimmerman, co-host of WBUR's CommonHealth blog
Joshua Slocum, executive director of the Funeral Consumers Alliance and co-author of the book Final Rights: Reclaiming the American Way of Death
Heather Massey, founder of In Loving Hands, a home funeral education and consulting center on Cape Cod
More
CommonHealth, "'We took care of Adelaida when she was an infant, we took care of her when she was healthy, we advocated for her in the hospital, we took care of her when she was sick,' her father said. 'Why wouldn't we take care of her when she was dead?'"
This segment aired on November 25, 2013.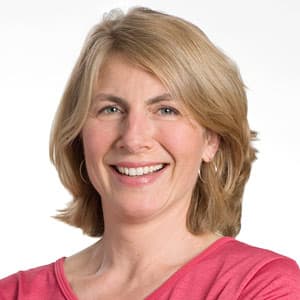 Sacha Pfeiffer Host, All Things Considered
Sacha Pfeiffer was formerly the host of WBUR's All Things Considered.