In Massachusetts, More Families And Individuals Without Housing
28:37
Play
This article is more than 7 years old.
As winter bears down on us, more and more people across Massachusetts are becoming homeless. Increasingly, families in particular are struggling to make ends meet — and often turning to shelters.
Last night, as temperatures dropped into the single digits, volunteers fanned out across Boston to try to get an accurate count of the number of homeless on the streets and in shelters.
Recent figures from the state show that the number of homeless people has risen 14 percent since 2010, to nearly 20-thousand people last January. And that rise came as homelessness declined nationally. The fastest-growing segment of that population is homeless families, which is at an all-time high, averaging more than 4,000 a night last month.
WBUR's Sacha Pfeiffer speaks with a panel of experts about who these families are, what's contributing to homelessness, and what can be done to help.
Guests
Bruce Gellerman, WBUR reporter who covered the 34th Annual Boston Homeless Census
Michael Goodman, chair of the Department of Public Policy at the University of Massachusetts Dartmouth
Aaron Gorenstein, Massachusetts undersecretary for Housing and Community Development
Libby Hayes, executive director of the Boston-based advocacy organization Homes for Families
More
WBUR When it comes to dealing with homeless families, Massachusetts is unique. Thirty years ago, the Commonwealth become the first "right to shelter" state, guaranteeing every eligible family a roof over their heads.
WBUR Last year, volunteers counted 6,992 homeless individuals living on city streets and in shelters — a 5.2 percent increase from the year before. That number is expected to rise again this year when the final tally is released in a few weeks.
This segment aired on December 17, 2013.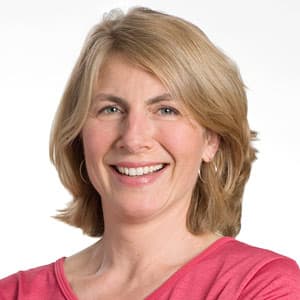 Sacha Pfeiffer Host, All Things Considered
Sacha Pfeiffer was formerly the host of WBUR's All Things Considered.