Weather, New Pilot Rules Cancel Flights
07:39
Play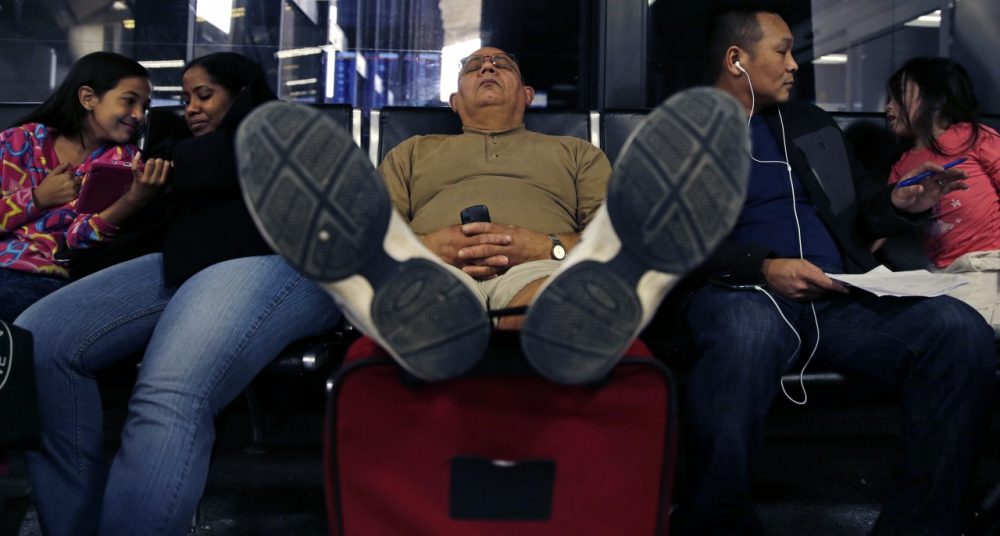 This article is more than 8 years old.
As even colder weather bears down on New England, flight schedules are struggling to return to normal at Logan Airport. Nearly 100 flights out of Logan have been canceled today. That's in addition to dozens of delays.
Yesterday, airlines canceled 4,400 flights in all. JetBlue, Logan's biggest carrier, made an even more dramatic decision: it canceled all of its flights in and out of Boston, New York and Newark between 5 o'clock yesterday afternoon and 10 o'clock this morning.
WBUR's Sacha Pfeiffer speaks with an air travel expert about the constellation of factors causing this mess, including new Federal Aviation Administration rules meant to prevent pilot fatigue by curtailing their working hours.
Guest
Patrick Smith, airline pilot, air travel blogger and author. He also blogs for Boston.com. His latest book is "Cockpit Confidential: Everything You Need to Know About Air Travel. Questions, Answers and Reflections"
This segment aired on January 7, 2014.