Looking For New Ways To Better Prepare, Retain Teachers
22:59
Play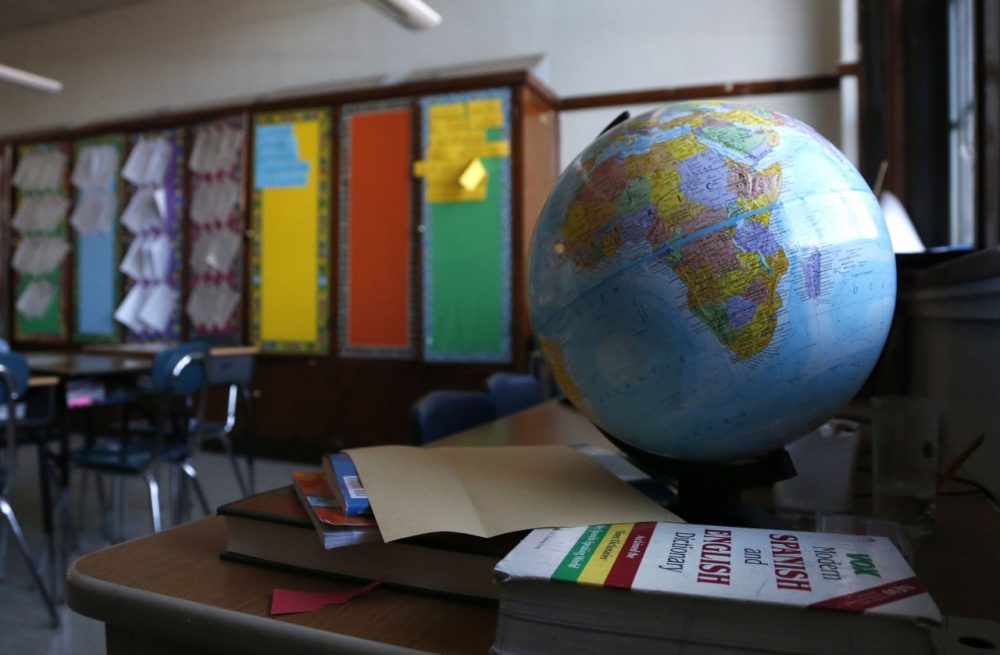 This article is more than 8 years old.
Finding good teachers and then keeping them is difficult for many school districts with high needs.
It's estimated that nearly half of new teachers leave teaching within the first five years, and that turnover takes a toll on schools and children. A 2007 study by the National Commission on Teaching and America's Future estimated that the national cost of public school teacher turnover could be over $7.3 billion a year.
Because of this problem, many education policy experts are looking for better ways to train teachers so they'll be better prepared for the classroom and more likely to stay in teaching. Among the new approaches are apprenticeship programs and teacher residency programs, which offer more training and support so schools can attract and retain good teachers.
WBUR's Sacha Pfeiffer discusses several of these types of programs, including the Boston Teacher Residency and Newton Teacher Residency.
Guests
Katherine K. Merseth, senior lecturer at the Harvard Graduate School of Education and director of the school's Teacher Education Program.
Jesse Solomon, director and founder of Boston Teacher Residency.
More
The Atlantic: There's A Cheaper, More Effective Way To Train Teachers
"Virtually all beginner teachers, in our experience, meanwhile, agree that what they need more than abstract social and pedagogical lectures are tangible techniques and granular-level coaching. They need Band-Aids, not meditations on hematology."
National Commission on Teaching and America's Future: Urban Teacher Residency Models And Institutes of Higher Education
Urban teacher residency programs "fill many of the gaps created by most university-based, traditional and alternative certification programs (i.e., they offer preparation for teaching in well-functioning high-needs schools where recruits can see good teachers teach effectively in challenging settings)."
This segment aired on January 9, 2014.