Week In Review: Tsarnaev, State Of The State, Murder In Mattapan
22:58
Play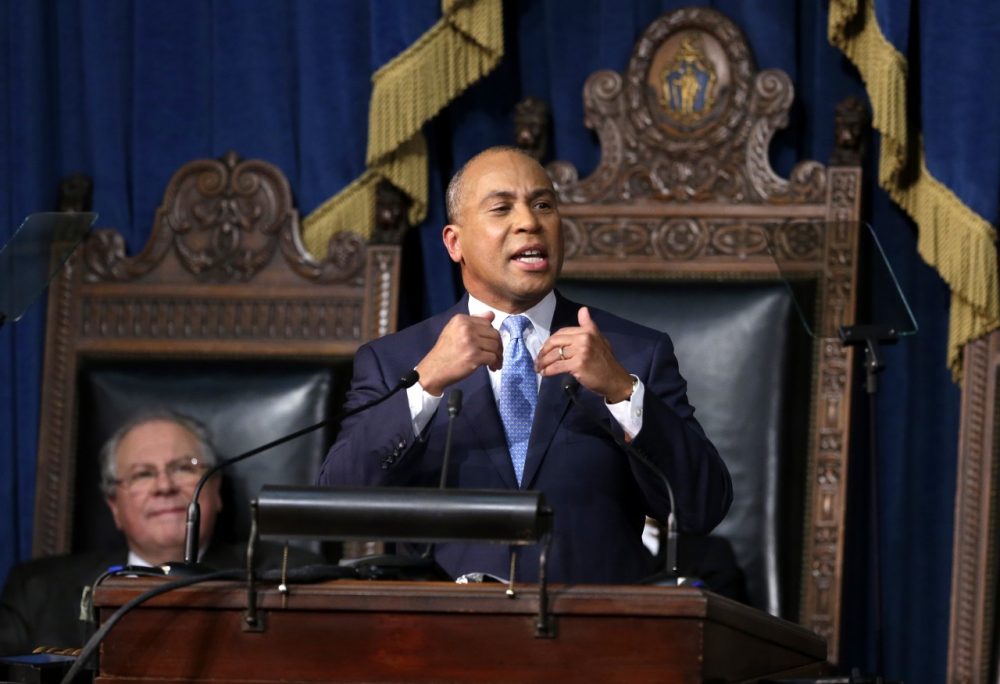 This article is more than 6 years old.
We'll begin today with our Week in Review.... and the decision by the government to seek the death penalty for Jahar Tsarnaev, the accused Marathon bomber. Many in this anti-death penalty state oppose the decision — but not Former Boston FBI Special Agent Rick DesLauriers who ran the case.New Mayor Marty Walsh was more hesitant.
Earlier this week — Governor Deval Patrick delivered his final State of the Commonwealth address — and said the state needs to rebuild the ladder of economic success. And a spike in deadly gun violence in the city prompted Boston police to reach out to the clergy to help stop the bloodshed.
Guests
John Carroll, Mass Communications professor at Boston University; blogger atCampaignOutsider.com.
Jim O'Sullivan, politics editor at Boston.com
Nancy Gertner, professor at Harvard Law School, and a former federal judge for the district of Massachusetts.
This segment aired on January 31, 2014.