Marathon Survivors Connect In South Of France
09:40
Play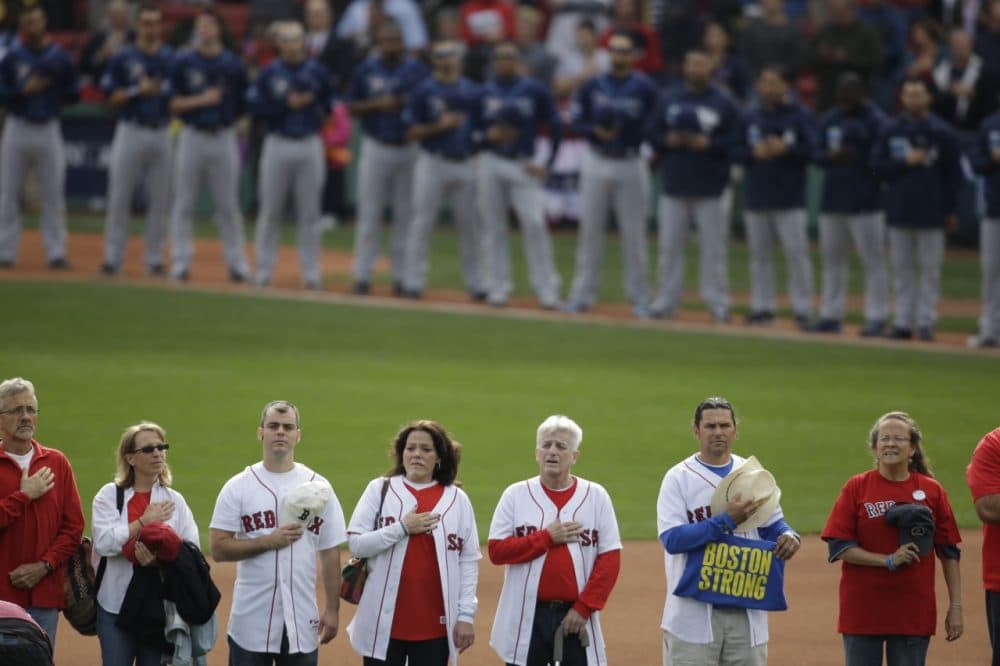 This article is more than 6 years old.
Since the Boston Marathon bombing 10 months ago, many of the survivors have kept in touch, creating a strong support network so they can lean on each other and talk about things almost no one else would understand.
Two months ago, 114 survivors, first responders and family members boarded a cruise ship in the south of France, on an all-expenses paid trip, giving them a chance to unwind and connect.
Guest
David Wedge, journalist and co-author with Casey Sherman of the forthcoming book "Boston Strong" about the bombing of the Boston marathon.
More
Esquire: An Extraordinary Journey Down A River In France, With 114 Victims Of The Boston Marathon Bombing
"The trip provides many of them with that rarest of opportunities: a chance to talk openly and freely about what's been haunting them for months. There is no judgment aboard the ship. No filters. Just catharsis. Just relief."
Radio Boston: The Man In The Cowboy Hat
"Carlos Arredondo is both a broken man, and a survivor. When the Marines came to tell him (his son) Alex had been killed by a bullet to the head, it shattered Carlos's spirit. He locked himself in the Marines' van and set himself on fire. He still has burn scars on his body. And yet, he survived. He dedicated himself to peace activism, traveling the country in his pickup truck, a painted coffin strapped to the truck's bed."
This segment aired on February 12, 2014.