Week In Review: Tsarnaev, Snow Storm, Gun Buyback
22:28
Play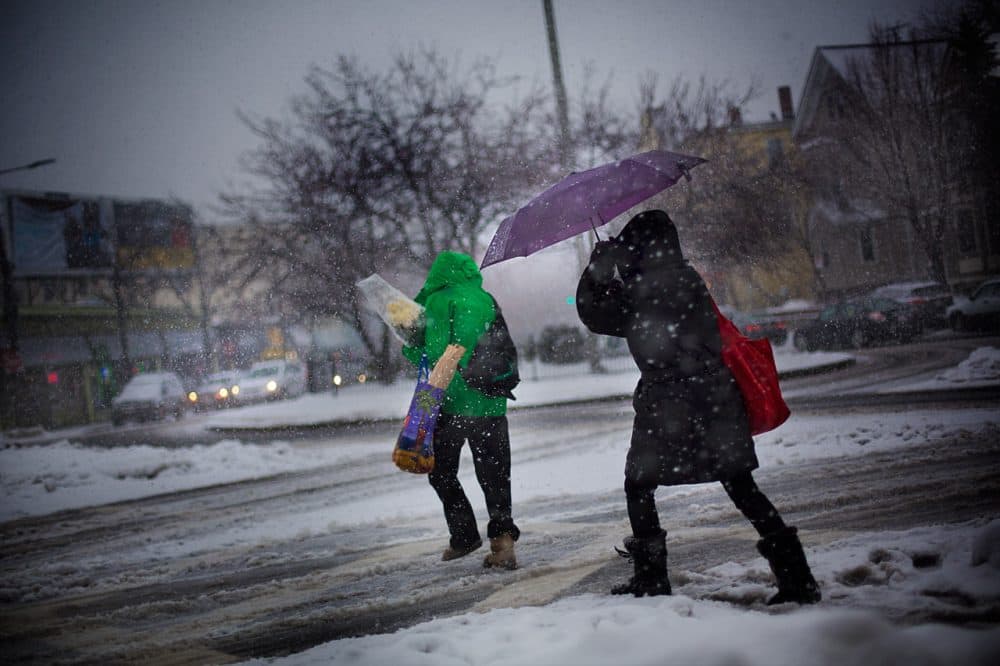 This article is more than 6 years old.
We'll start today with our Week In Review: And a trail date for accused Boston Marathon bomber Jahar Tsarnaev. Defense Attorney's called the November start too soon, but some of the victims say they're eager for justice.
Also this week, responding to a surge in violence, Mayor Marty Walsh pushes for another Gun buy-back program — despite scant evidence that they work.
And the economy is booming in Boston — but certainly not for everyone. So what can City Hall do to remedy economic inequality? And another winter storm hit the region. It slowed traffic, closed schools, and prompted the question, have we become a state of weather wimps? We'll dig in — and dig out — of all these stories with our week-in-review panel.
Guests
Shannon O'Brien, a former State Treasurer and candidate for governor.
Peter Canellos, editorial page editor of the Boston Globe.
This segment aired on February 14, 2014.