Policymakers Meet To Solve Addiction Crisis
06:07
Play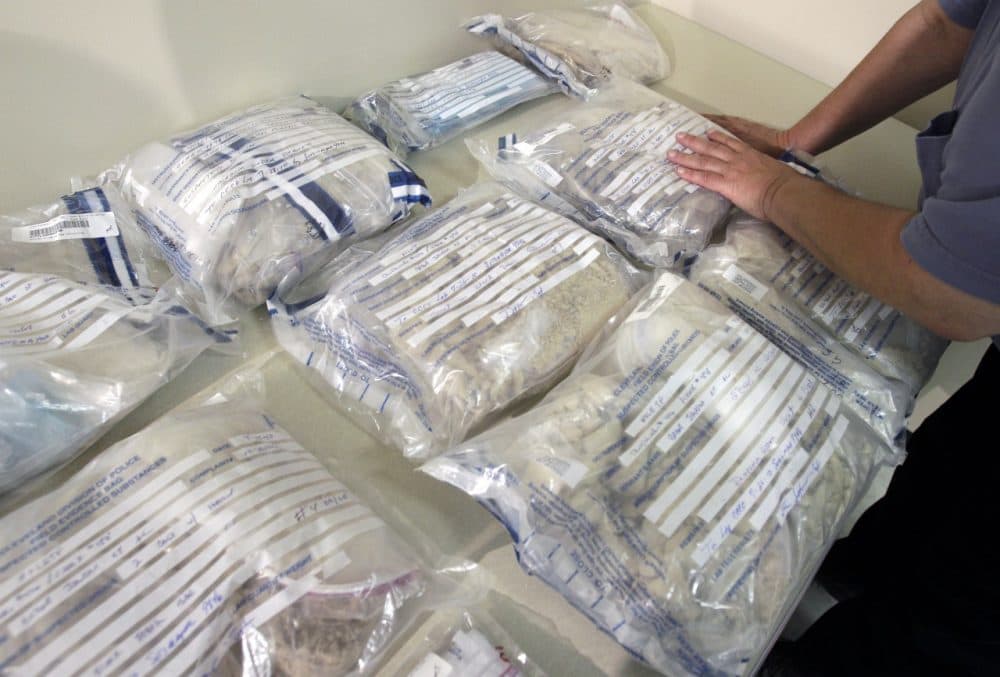 This article is more than 6 years old.
The opiate addiction epidemic is affecting both Massachusetts and the nation as a whole.
In the Bay State, 60 percent of people admitted to detox programs are seeking treatment for heroin addiction. In Taunton, there have been more than 60 reported overdoses in 2014 alone.
Monday morning in Taunton, Sen. Ed Markey, White House drug czar Gil Kerlikowske and former Boston Celtics player Chris Herren met to discuss potential solutions for widespread addiction.
Guest
Jack Lepiarz, WBUR reporter. He tweets at @Lepiarz.
More
The Patriot Ledger: Director Of White House's Office Of National Drug Control Policy To Take Part In Taunton Press Conference Monday
"The White House drug control policy director is set to visit Taunton Monday to talk about reducing the amount of overdose fatalities caused by the heroin and opiate abuse epidemic that is taking place in the city and throughout the region."
The Boston Globe Magazine: The Heroin Mystique
"'I think part of the romance, if that's what you want to call it, of heroin is its very finality. It's certainly more dramatic to die with a needle in the arm than to smoke a joint.'"
This segment aired on February 24, 2014.