Why Female Chefs Aren't Getting More Attention
19:55
Play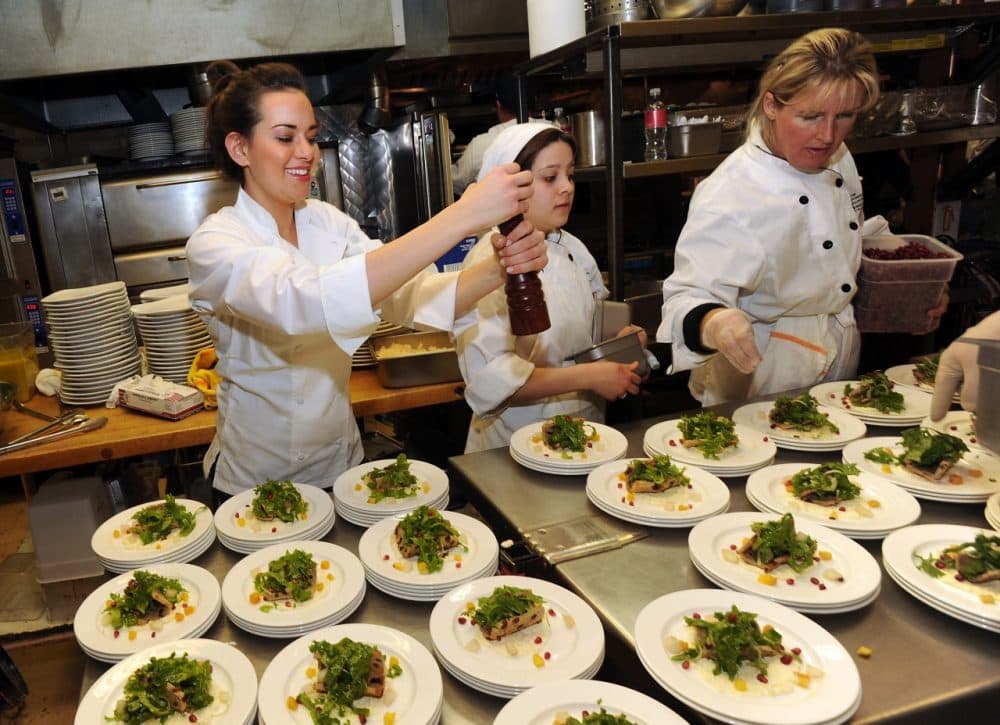 This article is more than 7 years old.
Female chefs haven't always gotten the notoriety as their male counterparts. Many people know TV personalities like Bobby Flay, Emeril Lagasse, and the bombastic personality of Gordon Ramsay of the TV series Hell's Kitchen.
But some female chefs have been asking why men are getting attention and notoriety, and what women can do to become better known outside culinary circles.
The issue became a flashpoint in November after TIME Magazine published a cover story called "The 13 Gods of Food," none of which was a female chef. At a luncheon at Rialto Wednesday, several top women in the food industry gathered to discuss just that.
Guest
Jody Adams, James Beard Award winner and chef/owner of Rialto in Cambridge and Trade in the financial district of Boston.
Louisa Kasdon, food writer and founder and CEO of "Let's Talk About Food," a non-profit that focuses on increasing awareness about the food system.
More
Cognoscenti "But here's why I think men tend to get more attention: It's easier to write about them. Men make better copy. Men are more willing to say outrageous and eminently quotable things ... When you interview women, many will talk about their amazing teams and their inspiring mentors. Male chefs talk more about themselves."
TIME "'Gods of Food' have their own roles in working the magical thinking and eating that reaches our dinner tables."
TIME "But if you scroll through any list of top chefs or restaurants and you find remarkably few females: the San Pellegrino list of the World's 50 Best Restaurants has two, both of whom are one half of a male-female team. Of the seven New York City restaurants most recently honored with three stars by Michelin, none have female chefs. The last seven Outstanding Chef awards from the James Beard Foundation have gone to men."
This segment aired on March 5, 2014.