DeLeo Calls For Hike In Minimum Wage
07:09
Play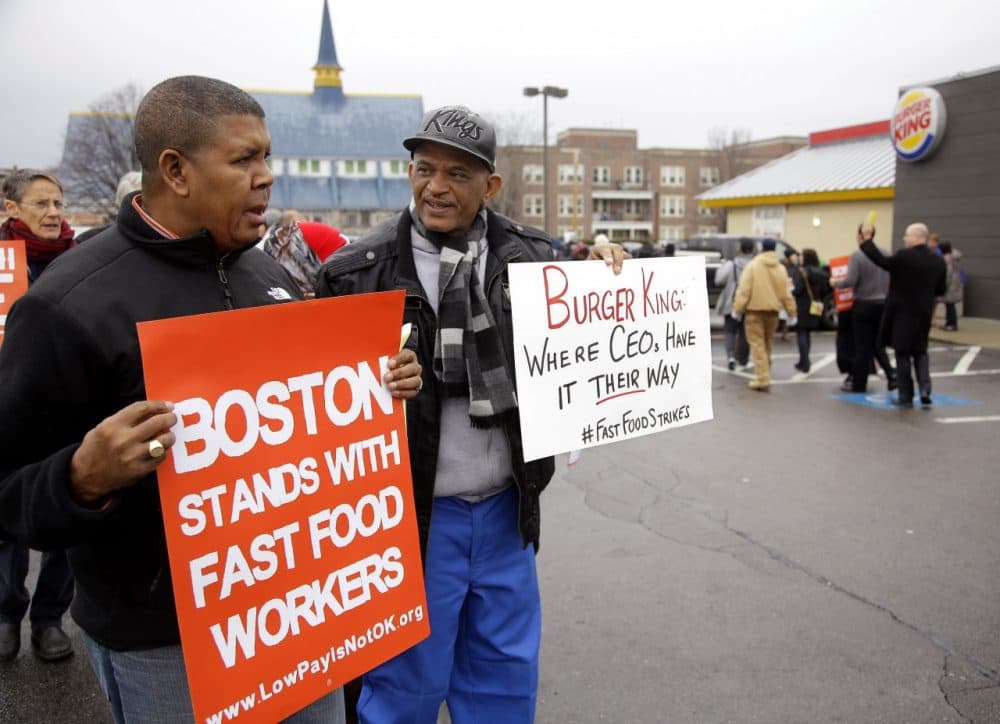 This article is more than 7 years old.
There could be a pitched battle ahead over increasing the minimum wage in Massachusetts.
At a Greater Boston Chamber of Commerce Breakfast Thursday morning, House Speaker Robert DeLeo proposed increasing the minimum wage from $8 an hour to $10.50 an hour by 2016. In November, the Senate approved increasing the minimum wage to $11 an hour in that time frame, and linked further increases to inflation.
The speaker also called for changes to the unemployment insurance program in Massachusetts as part of the minimum wage increase.
"It is a careful balancing act, and one that involves improving conditions for workers at the bottom of our wage scale, while creating a climate that permits businesses to create jobs," he said.
Guest
David Scharfenberg, WBUR reporter.
More
Massachusetts Budget and Policy Center "(D)espite periodic increases the Massachusetts minimum wage has failed to keep pace with changes in the cost of living over the past four decades, and it has fallen further and further behind the wage levels of higher-paid workers."
U.S. Bureau of Labor Statistics "Among those paid by the hour, 1.6 million earned exactly the prevailing federal minimum wage of $7.25 per hour. About 2.0 million had wages below the federal minimum."
U.S. Department of Labor Minimum wage and overtime premium pay standards by state.
This segment aired on March 13, 2014.