Powering 800,000 Massachusetts Homes With Wind By 2020
17:21
Play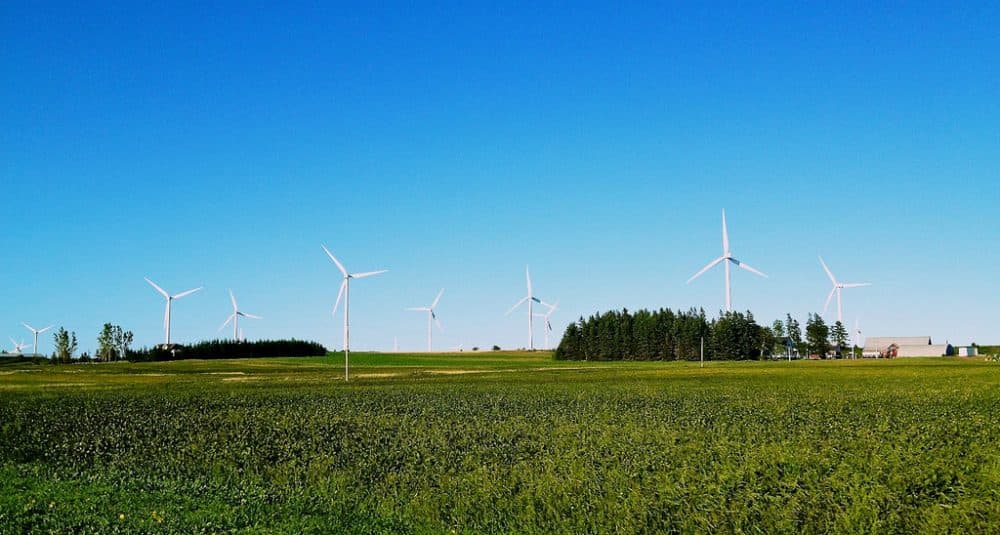 This article is more than 7 years old.
The most cynical among us may consider politicians nothing more than a bunch of blowhards. But, when it comes to one important political issue in Massachusetts... blowing hard is exactly the point.
We're talking about wind power.
Five years ago, Gov. Deval Patrick set an ambitious goal for the state. He declared that, by 2020, Massachusetts should develop enough wind-generated electricity to power 800,000 homes. And 1/4 of that wind power should come from turbines located on Massachusetts land.
There's just six years to go to meet this ambitious goal. And how much farther does Massachusetts have to go? As WBUR's Bruce Gellerman reports, the answer is: very far.
Guest
George Bachrach, president of the Environmental League of Massachusetts.
More
WBUR: Why Mass. Lags On Patrick's Wind Power Goal
"When it comes to wind power, beauty is in the eye — and ear — of the beholder. Opponents sued Hoosac, calling the 330-foot-tall turbines eyesores, loud and unhealthy. The lawsuits doubled the permitting time and the initial cost estimates.
The New York Times: Funds And New Timetable For Offshore Wind Farm In Massachusetts
Cape Wind, the much-delayed offshore wind farm project proposed for Nantucket Sound, said Wednesday that it had received a new loan commitment that would allow it to finish its financing this fall and begin producing power by 2016."
This segment aired on March 24, 2014.