Lessons From Boston's Emergency Response One Year Ago
25:32
Play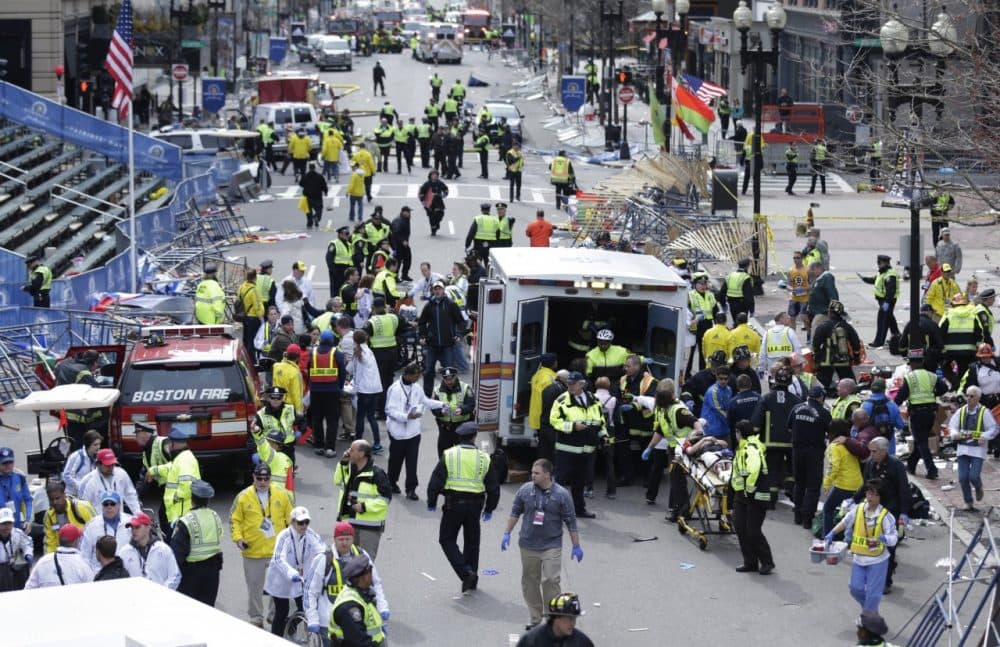 This article is more than 5 years old.
From the earliest days after the bombings, it's been clear that the actions of the city's emergency response services was remarkable.
There were lots of factors: a city infrastructure than included five of the world's top trauma centers, the timing of the attack, which occurred during a shift change when numerous extra nurses and doctors were on-hand and the expert response of trained professionals at the finish line and in operating rooms around the city.
The British medical journal, The Lancet, called Boston's performance that day "rapid, exceedingly well-orchestrated and inspiring." But what could have been done differently? What does the response look like one year later? And are there any transferable lessons for other cities from a response that seems so unique to a specific time and place, one year ago?
Guests
James Hooley, chief of the Boston Emergency Medical Service.
Alik Farber, chief of vascular surgery at Boston Medical Center.
Arthur Kellerman, dean of the F. Edward Hébert School of Medicine at the Uniformed Services University of the Health Sciences. He is also co-author of a review of the Boston medical response.
More
WBUR: Turning Left On Boylston: Thousands Return To Boston To Finish What They Started
Last April, 5,633 runners passed the halfway mark of the 2013 Boston Marathon before being stopped on the course and told their race was over."
WBUR: Boston Marathon Reflections: 'Everything Kind Of Stopped'
"There was people that literally ran 26.2 miles, and that's not the easiest thing to do, especially in Boston ... And these guys are running to help out like they never ran."
This segment aired on April 9, 2014.