Farm To Fork: Island Creek Oysters
10:42
Play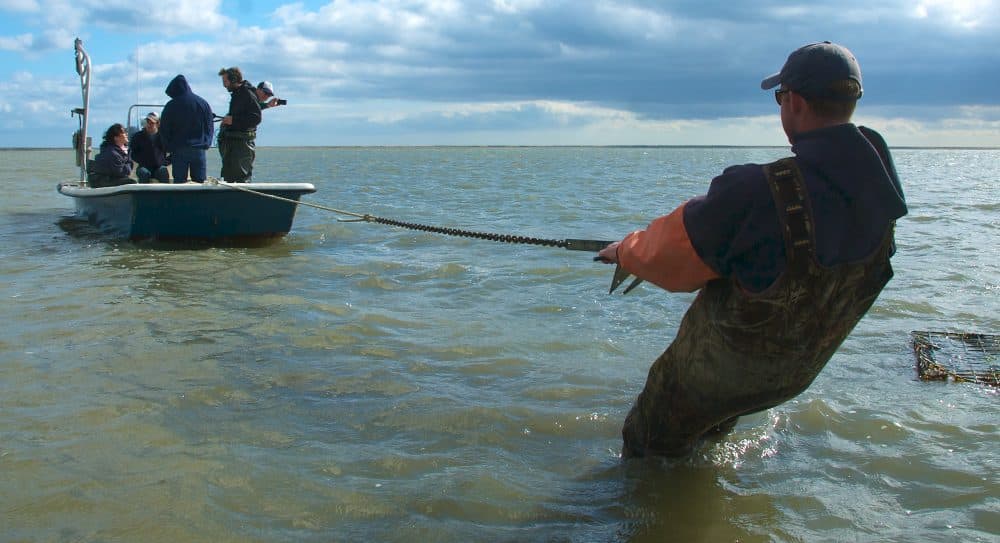 This article is more than 5 years old.
In the spirit of spring finally arriving, we revisit one of the installments in our "Farm to Fork" series, where Tremont 647 chef and owner Andy Husbands takes us to farms, fields and markets to look for the best ingredients New England has to offer. It was around this time two years ago that we set out in search of crassostrea virginica - or Eastern oysters - at Island Creek Oysters in Duxbury, where they're harvesting and hatching hundreds of thousands of oysters.
Guest
Andy Husbands, chef and owner of Tremont 647. He tweets at @andyhusbands.
Andy's Mignonette Recipe
1 cup aged sherry vinegar
2 shallots, minced
1 tsp freshly cracked black pepper
Mix well. Serve chilled.
This segment aired on April 25, 2014.