Olga Roche Resigns As Head Of DCF
12:00
Play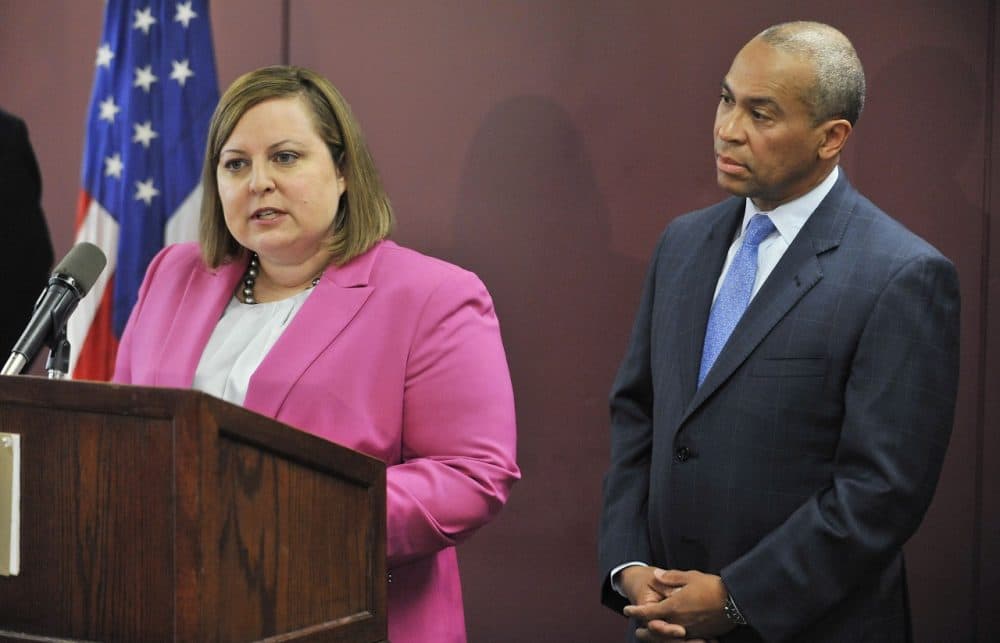 This article is more than 5 years old.
We'll start with more on today's news of Olga Roche's resignation as commissioner of the Department of Children and Families.
This morning Governor Deval Patrick announced that he had accepted her resignation with sadness. But he was explicit about why she was out as chief of the department:
"She can no longer command the trust of the public or the confidence of her line staff," Patrick said.
Roche's ouster follows a rocky year-long tenure that was marked by the deaths of three children under the age of 5, all of whom were either under DCF supervision or had been identified by authorities as being in potential danger.
Governor Patrick also announced that Erin Deveney, the recently named deputy commissioner for operations DCF, would run the agency on an interim basis.
Guests
Delores Handy, WBUR reporter. She tweets at @deloreshandy.
Mary McGeown, president and CEO of the Massachusetts Society for the Prevention of Cruelty To Children.
More
Radio Boston: Mass. House Speaker DeLeo Calls On DCF Commissioner Roche To Resign
"After more than a week of protests, state workers have made it clear they feel overloaded with cases at the Department of Children and Families."
WBUR: DCF Chief Olga Roche Resigns After Deaths
"The embattled head of Massachusetts' child welfare agency resigned Tuesday under intense scrutiny of the department following the unrelated deaths of three children, with Gov. Deval Patrick saying it was impossible for her to continue in the job."
This segment aired on April 29, 2014.