Seeking A Better Alternative To The Password
05:09
Play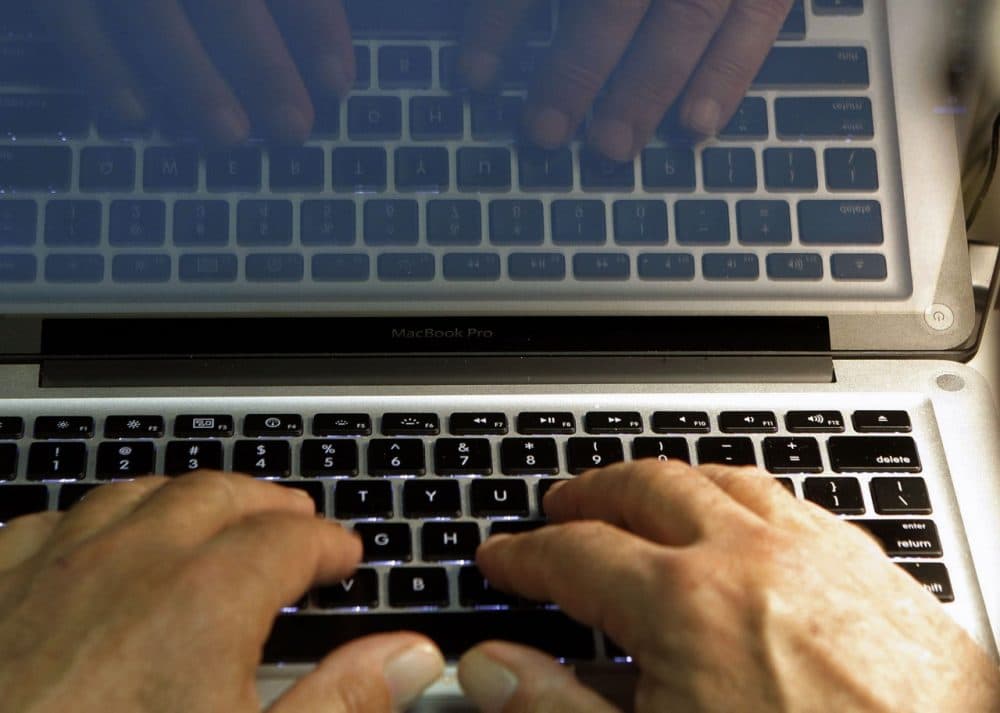 This article is more than 7 years old.
You've probably already entered a username and password once or twice today.
Maybe you've even forgotten a password and had to reset one.
Passwords are the backbone of computer security and yet, after the recent "heartbleed" security bug was discovered one month ago, they all seem pretty weak and vulnerable.
The computer security password was invented at MIT back in 1961, but after more than a half-century of use, some people are looking for a replacement.
Guest
Hiawatha Bray, technology writer for the business section of The Boston Globe. He's also author of the new book, "You Are Here: From the Compass to GPS, the History and Future of How We Find Ourselves." He tweets at @GlobeTechLab
More
The Boston Globe: After Heartbleed Scare, Change The Locks
"Change all your passwords yet? Me neither. I've hit the really critical ones, those protecting my bank accounts and such. But weeks after the Heartbleed scare first broke, I've still got some cleaning up to do. Most of my readers are probably worse off, not that I blame you. Passwords are lousy Internet security tools; the Heartbleed scare reminds us just how lousy. The problem is, they're still the best option we've got."
This segment aired on May 1, 2014.