What Rising College Costs Mean For Students, Families, The Economy
24:31
Play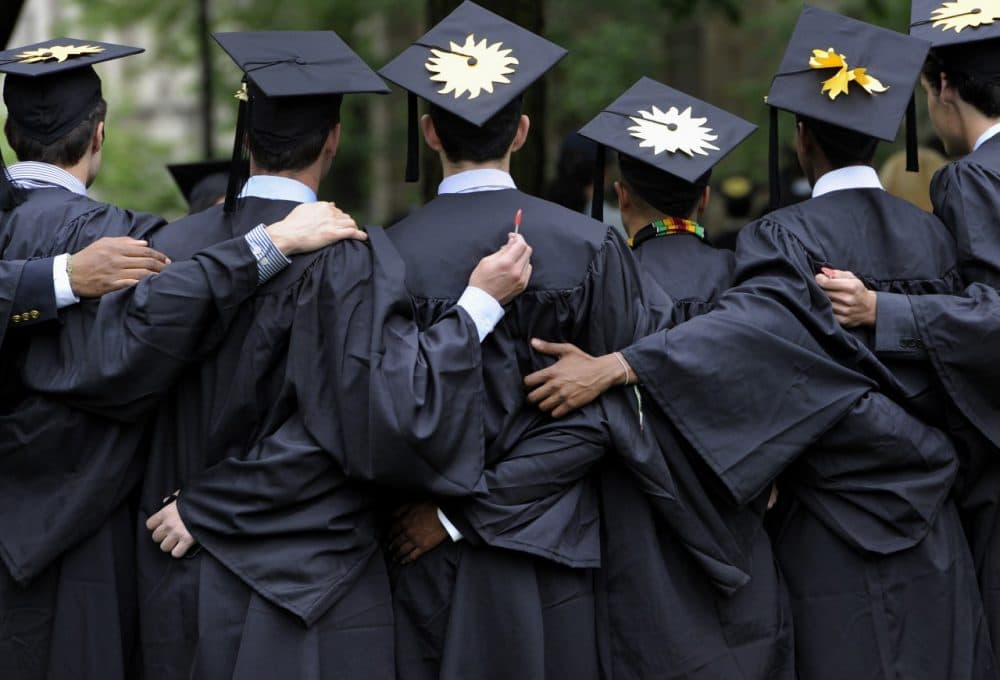 This article is more than 7 years old.
Graduation season is upon us, which means the start of a new chapter for many and the start of tens of thousands of dollars of dollars in debt.
The average four-year college graduate borrows nearly $30,000 to pay for a bachelor's degree. That's three times more than the average student debt 20 years ago.
Over the last month, NPR has been airing a series about college costs, which raised a lot of interesting questions about why college costs are rising, how families and students are navigating those costs and what can be done to lower the price tag. We'll look at some of those questions, and invite you to ask your own.
Guests
Sandy Baum, research professor for the Graduate School of Education and Human Development at George Washington University and a senior fellow at the Urban Institute.
Kim Clark, senior writer at Money Magazine. She tweets at @Money_College.
More
"A month-long look at how families are paying for college, how college became so expensive, and what is being done by both families and colleges to manage costs."
This segment aired on May 6, 2014.