Governor's Race Dispute Could Disrupt Mass. Republican Party
07:03
Play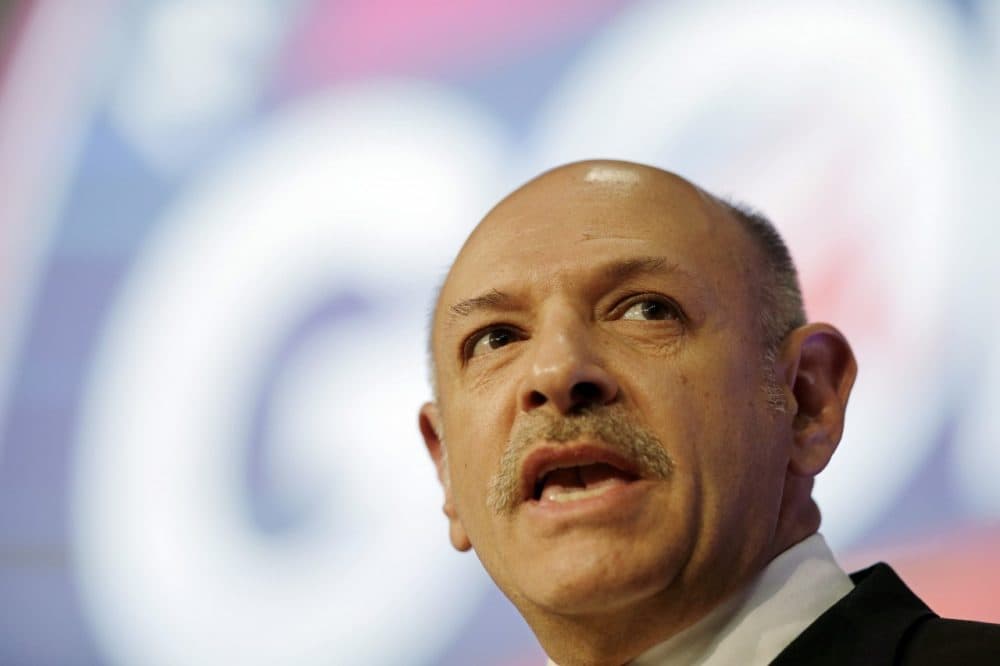 This article is more than 7 years old.
Massachusetts Republicans are grappling with some fallout since the party's convention in late March. The tea party candidate, Mark Fisher, fell about six votes shy of getting the required 15 percent of the delegates' votes to make the ballot this fall. Since then, he's filed a lawsuit against the party, saying he was wrongly kept off the ballot.
The Boston Globe reports today that the Fisher campaign has been asking for up to $1 million to settle his lawsuit, even though Republican Party leaders have offered to put him on the primary ballot if Fisher drops the lawsuit.
What impact, if any, could this dispute have on the gubernatorial race or support for the Republican party?
Guest
Peter Ubertaccio, chair of the Department of Political Science & International Studies at Stonehill College. He tweets at @ProfessorU.
More
The Boston Globe: Fisher Asked For $1 Million To Drop Lawsuit, GOP Says
"The attorney said that Fisher's request for compensation was reasonable and not illegal because the candidate has "put out a lot into this" and should be rightly compensated."
This segment aired on May 7, 2014.