Calls For Gaming Commissioner's Resignation Continue
05:11
Play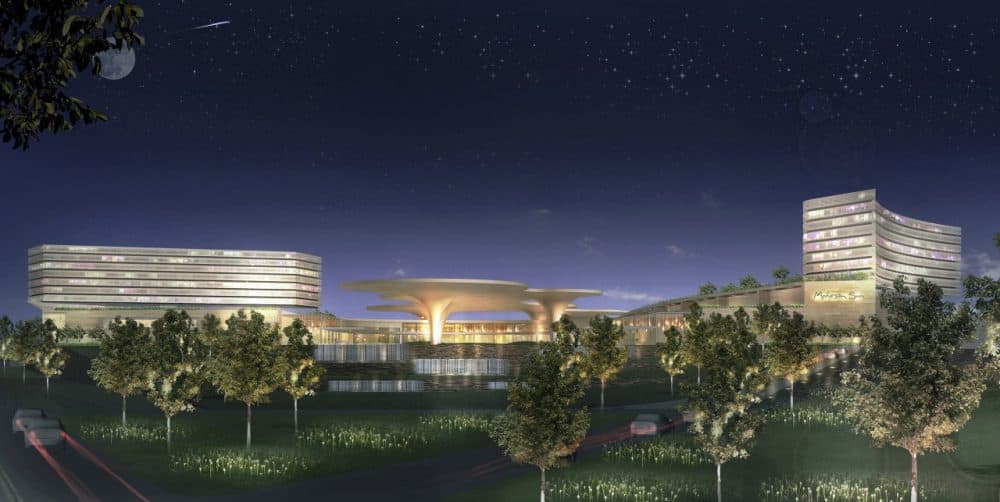 This article is more than 7 years old.
The calls for Steven Crosby's resignation as chairman of the Massachusetts Gaming Commission continue. Five gubernatorial candidates have called for Crosby to step down just days after he recused himself from any decision-making over a casino in Greater Boston.
Crosby had to recuse himself following allegations of bias, in part because he attended a private party at Suffolk Downs, one of the sites vying for a Boston casino license. At a commission meeting in Springfield today, Crosby said he regrets having attended the Suffolk Downs party, but won't step down as chairman.
"In retrospect, I wish I had not gone to the opening day celebration," said Crosby. "I still think it was a minor matter. It did not pass the appearance sniff-test. That was a mistake."
Guest
Joan Vennochi, columnist for The Boston Globe. She tweets at @Joan_Vennochi.
More
The Boston Globe: Steve Crosby Should Resign From Gaming Commission
"Asked whether Crosby should step down as chairman of the Massachusetts Gaming Commission after recusing himself from its most critical pending decisions, Gov. Patrick tried to leave it at his favorite answer to questions he wants to duck: 'It's politics.'"
WBUR: Crosby Recuses Himself From Eastern Mass. Casino Vote
"The chair of the Massachusetts Gaming Commission has recused himself from all matters related to the awarding of the eastern Massachusetts casino license."
This segment aired on May 15, 2014.