Trial Continues For Ousted Probation Commissioner
04:07
Play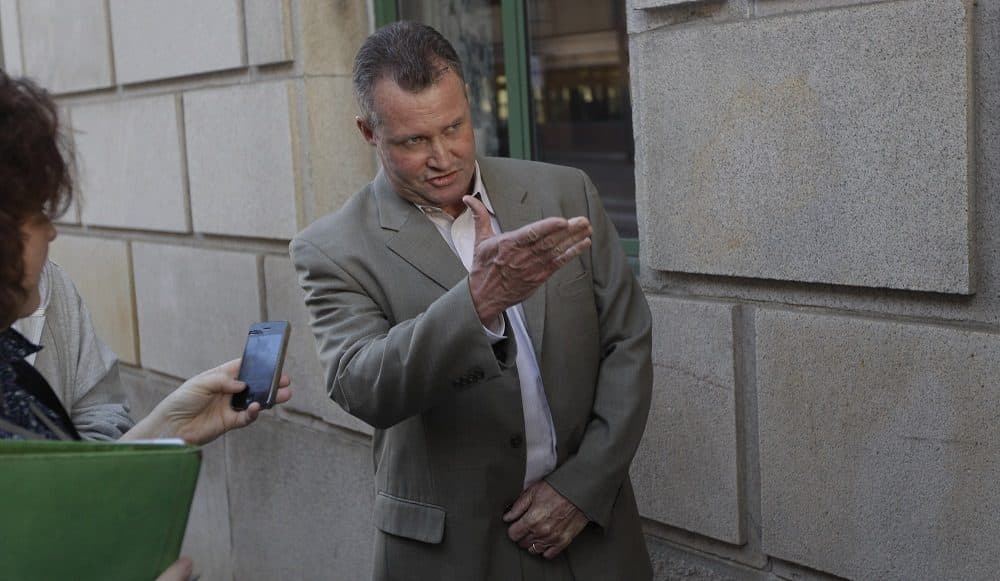 This article is more than 7 years old.
The trial of former Massachusetts probation officer John O'Brien and two of his deputies continued on Monday. They are charged with fraud and racketeering for allegedly running a rigged hiring and promotion scheme.
Francine Gannon, a top aide to Massachusetts Senate President Therese Murray, testified about how she helped politically-connected job applicants.
Guest
David Scharfenberg, WBUR reporter. He tweets at @dscharfWBUR.
More
WBUR: Top Aide To Senate President Murray Testifies To Role In Probation Hiring
"Francine Gannon, Murray's director of constituent services, said she fielded phone calls and notes from job seeker Patrick Lawton and reached out to a top aide to former Probation Commissioner John O'Brien for help securing employment."
The Boston Globe: Therese Murray Asked About Probation Hire, Aide Testifies
"Francine Gannon, Murray's constituent services coordinator for seven years, testified that Murray's friend and former campaign manager Kevin O'Reilly first lobbied her in February 2008 for a job for Patrick Lawton, whose father and grandfather were judges. Murray herself, Gannon said, also asked her at one point, "How are we doing on him?" referring to Lawton's hiring."
WBUR: Former Top Aide Says Probation Department Hired Politically Connected
"Prosecutors say the patronage itself was not illegal. But they contend that an elaborate cover-up — involving sham interviews for competing job candidates with little chance of being hired — amounts to fraud."
This segment aired on May 19, 2014.