Anti-Gun Violence Billboard Slated To Come Down
06:21
Play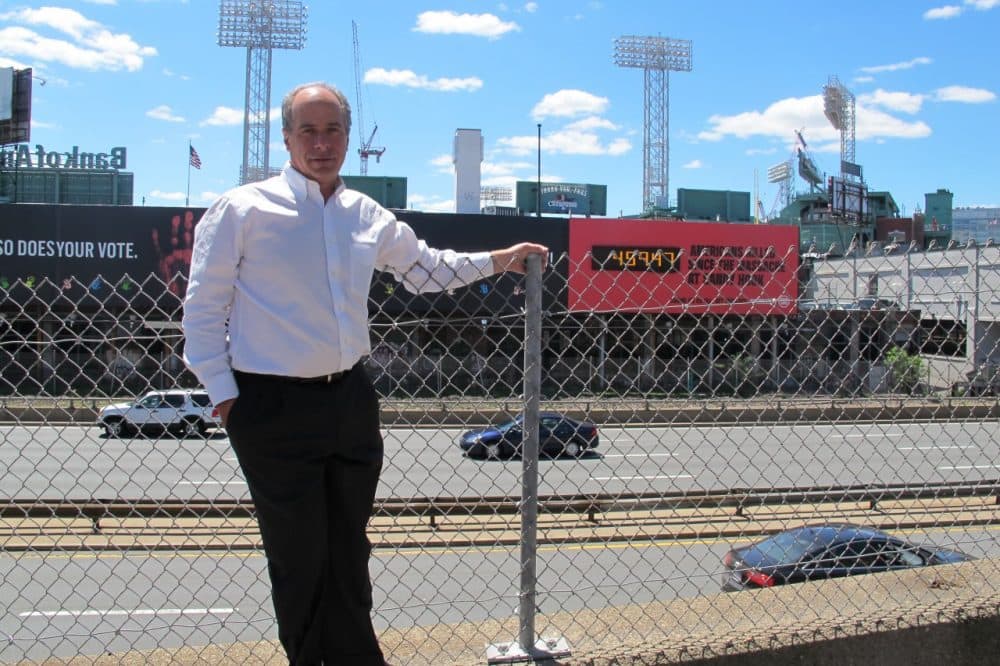 This article is more than 7 years old.
A Boston landmark with a powerful and controversial political message is coming down.
For the last 19 years, a massive sign behind Fenway Park overlooking the Massachusetts Turnpike has called for reforms to the nation's gun laws. On Tuesday it said, "45,947 Americans killed since the massacre at Sandy Hook."
One of its best known messages over the years said: "Welcome to Massachusetts. You're more likely to live here," a reference to the state's tough gun laws.
Another one read like a ransom note that said, "We have your president & Congress," equating the NRA's influence and power to a hostage taker.
Guest
John Rosenthal, real estate developer and the co-founder of Stop Handgun Violence. He tweets at @stophandguns.
More
The Boston Globe: Gun Control Group Required To Move Billboard Along Pike
"The mega-billboard facing the Massachusetts Turnpike between Fenway Park and the Citgo sign has long been a landmark of grim tidings. On Monday, its updated digital counter read, "45,864 Americans killed since the massacre at Sandy Hook."
This segment aired on May 20, 2014.