WBUR Poll: Most Bay Staters Agree Opiates Are Major Problem In Mass.
09:16
Play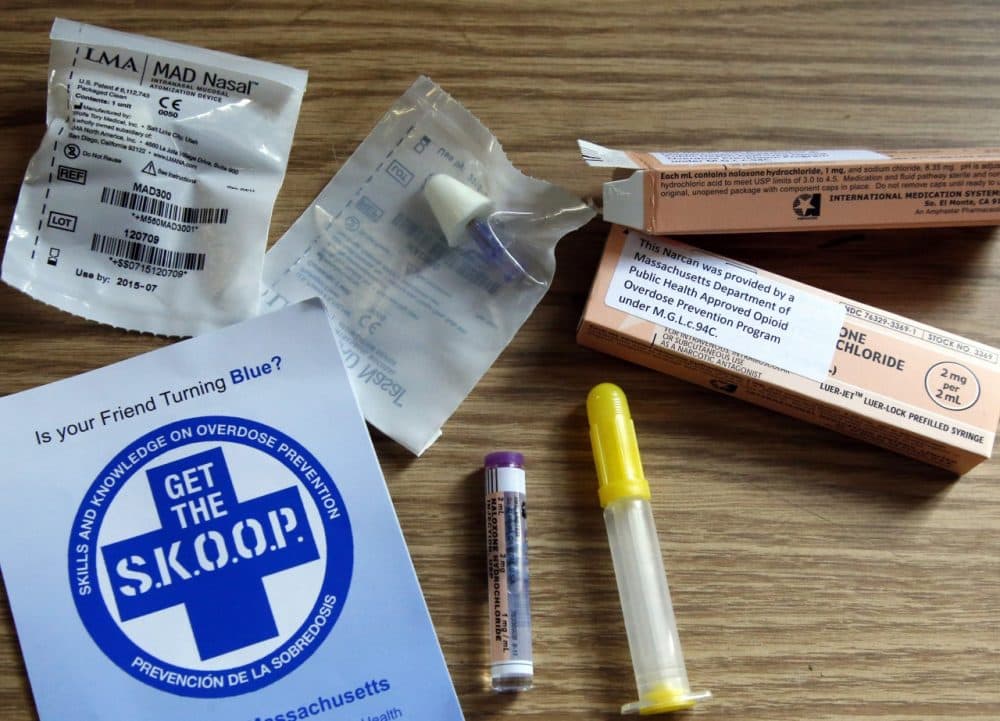 This article is more than 7 years old.
A new WBUR poll out Tuesday finds that more than 80 percent of residents across the state agree that opiate addiction is a major problem in the state, and it has touched many people personally.
More than one-third of respondents said they know someone who's struggled with opiates or heroin in the past year. Dig deeper and the numbers are even more startling. Almost 60 percent of Massachusetts residents between the ages of 18 and 29 say they know someone addicted to opiates.
The poll paints a clear picture of a public health issue that's having an impact across political, gender and economic boundaries.
Guest
Joseph Shrand, M.D., instructor of psychiatry at Harvard Medical School and medical director of CASTLE, an intervention unit for at-risk teens in Brockton.
More
WBUR: Panel Finalizes Recommendations To Ease Drug Abuse
"State officials say the annual number of unintentional opiate overdoses has nearly doubled in recent years, from 338 in 2000 to 668 in 2012. They say preliminary data for 2013 suggests fatal overdoses are on track to meet or exceed 2012's totals."
WBUR: Mass. Insurer Moves To Curb Opiate Addiction
"The largest health insurer in Massachusetts has cut prescriptions of narcotic painkillers by an estimated 6.6 million pills in 18 months as part of a campaign to curb abuse."
This segment aired on May 20, 2014.