Somerville Mayor To Limit Detention Of Immigrants
07:40
Play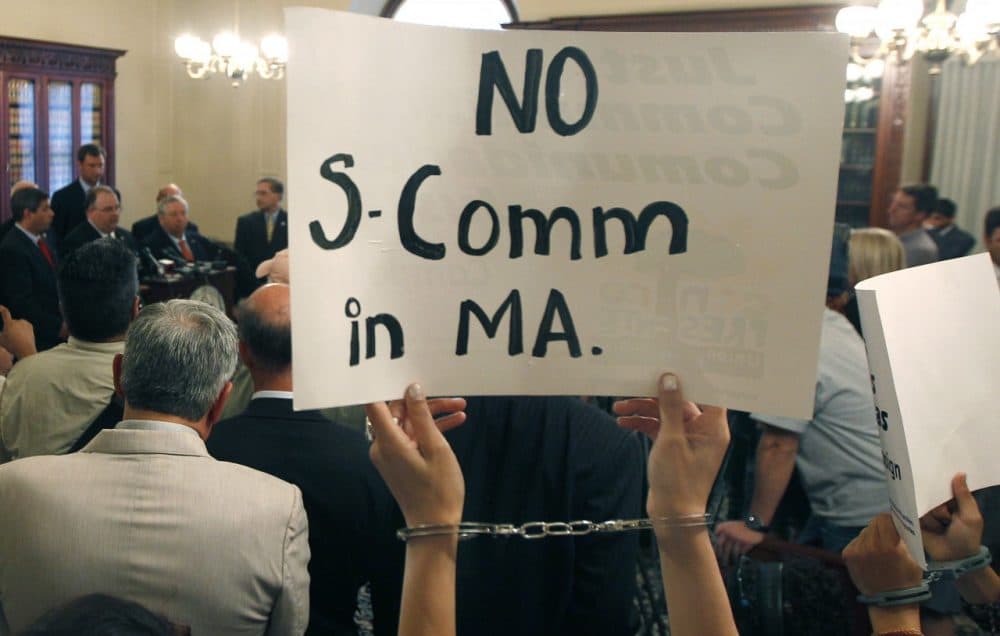 This article is more than 7 years old.
Somerville Mayor Joseph Curtatone announced Wednesday he's defying federal rules on immigration and law enforcement by signing an executive order barring Somerville police from holding people just to allow federal agents to pick them up for suspected immigration violations.
Somerville is believed to be the only Massachusetts community to bar the practice and, in a news conference earlier today, Mayor Curtatone criticized a related federal policy called the "Secure Communities" program.
"Secure Communities, what it does is it engenders fear in the immigrant community," said the mayor. "It pushes people into the background and into the shadows. It discourages witnesses and even victims from cooperating with police."
Guest
Laura Rótolo, attorney for the ACLU of Massachusetts. She tweets at @LauraRotolo.
More
Cognoscenti: Somerville's Smart Immigration Move — And Why The Rest Of Mass. Should Follow
"Only in cases where immigration agents have a criminal warrant, or Somerville officials have a legitimate law enforcement purpose not related to immigration, will Somerville police comply with federal ICE detainer requests to hold people for immigration purposes."
WBUR: Somerville To Limit Detention Of Immigrants
"Somerville will become the first city in Massachusetts to bar city police from detaining immigrants simply because they are suspected of living in the U.S. illegally."
The Boston Globe: Somerville Ends Participation In Secure Communities
"Mayor Joseph Curtatone today called on state lawmakers and municipal leaders to follow his lead and end participation in Secure Communities, the federal program that requires local police to hold people facing deportation or civil immigration violations."
This segment aired on May 21, 2014.