To Implement New EPA Rules, Nation Can Learn From Mass. Model
12:15
Play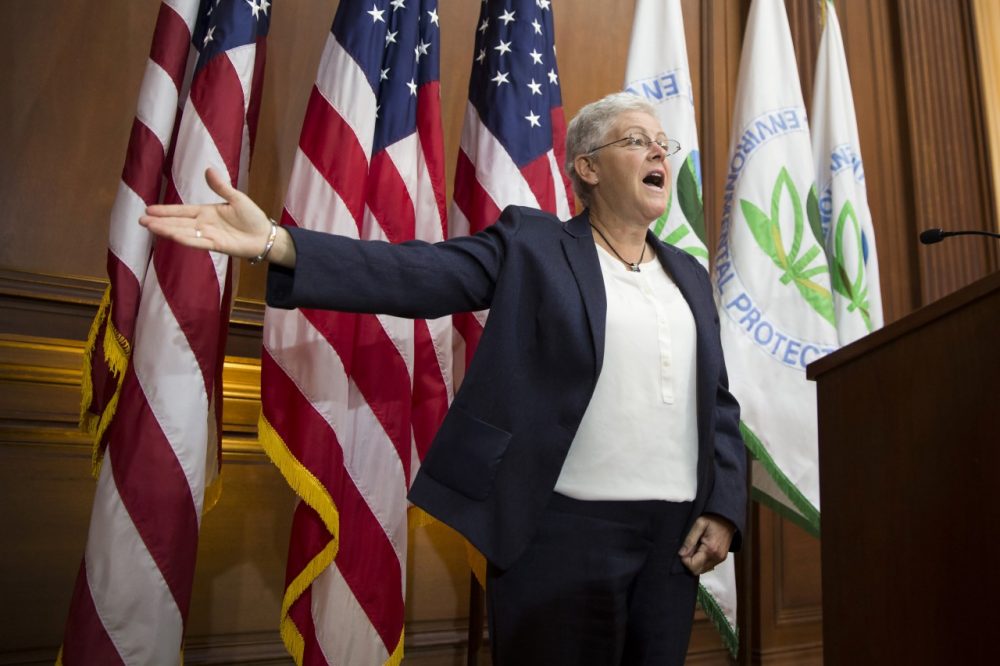 This article is more than 5 years old.
In what's being described as one of the most significant steps the federal government has taken in response to global warming, the Obama administration has announced new rules to cut carbon emissions by 30 percent over the next 15 years.
Environmentalists are applauding the move. The coal industry and other critics call it overly intrusive and say it will cost jobs and raise energy prices. But the Environmental Protection Agency says it will give states flexibility for how they cut greenhouse gases, whether by shifting from coal to natural gas, investing in renewable energy or upgrading aging power plants.
Massachusetts is one of several states that have been implementing some of these strategies for nearly a decade under the Regional Greenhouse Gas Initiative, and that program is on track to reduce emissions not just by 30 percent, as the feds want, but by 40 percent by the year 2030.
Guests
David Cash, commissioner of the Massachusetts Department of Environmental Protection, which tweets at @MassDEP.
Myron Ebell, director of energy and global warming policy at the Competitive Enterprise Institute. He tweets at @myronebell.
More
WBUR: MassDEP Commissioner Reflects On State's Effort To Cut Emissions
"While it might be a couple of years before they go into effect on the federal level, Massachusetts has nearly a decade of experience with one of the green house gas strategy options that will be included in the executive order from the Obama administration Monday."
Washington Post: EPA Proposes Cutting Carbon Dioxide Emissions From Coal plants 30% by 2030
"The Environmental Protection Agency proposed a regulation Monday that would cut carbon dioxide emissions from existing coal plants by up to to 30 percent by 2030 compared with 2005 levels, taking aim at one of the nation's leading sources of greenhouse gases."
This segment aired on June 2, 2014.