Democratic Candidates For Governor Debate Health Care, Taxes, Casinos
13:09
Play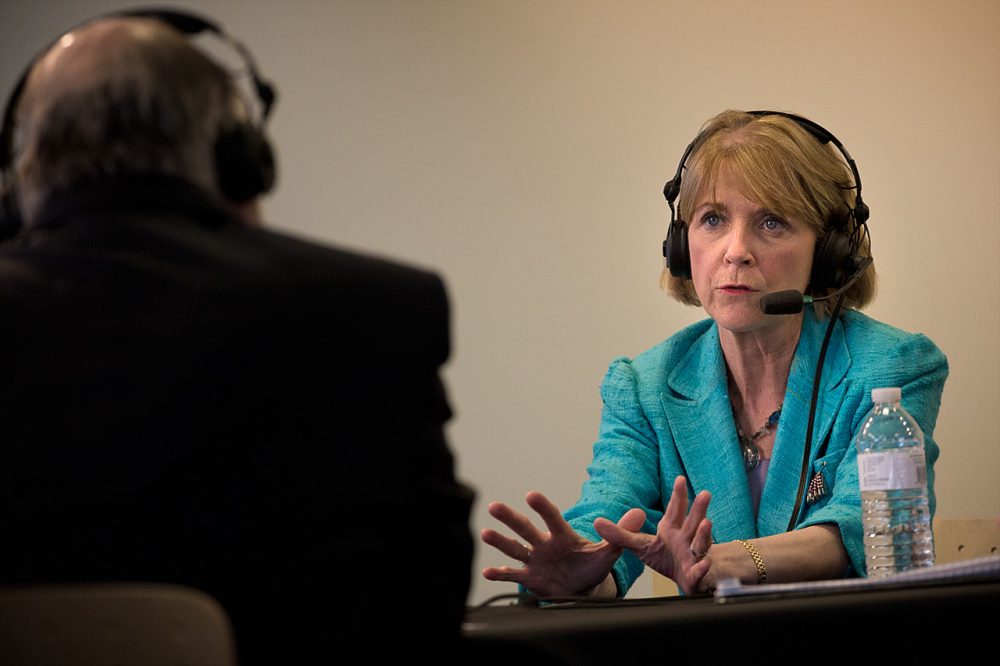 This article is more than 6 years old.
The three Democratic candidates for governor sat down Wednesday morning for a debate at WBUR, which was moderated by Bob Oakes. Attorney General Martha Coakley, state Treasurer Steve Grossman and former Obama administration health care official and Newton pediatrician, Donald Berwick.
The candidates exchanged views on taxes, casino gambling, gun control, education and health care. They agreed with each other more than they disagreed. But they did clash on some issues.
Guest
Bob Oakes, host of WBUR's Morning Edition and moderator of the gubernatorial debate. He tweets @bob_oakes.
More
Massachusetts Democratic gubernatorial candidates (from left to right on the video) Donald Berwick, Martha Coakley and Steve Grossman participated in an hourlong debate at WBUR Wednesday morning:
Editor's Note: We apologize for audio difficulties over the first few minutes of the video.
This segment aired on June 18, 2014.