5 Things To Expect From Boston's Future Arts Czar
25:31
Play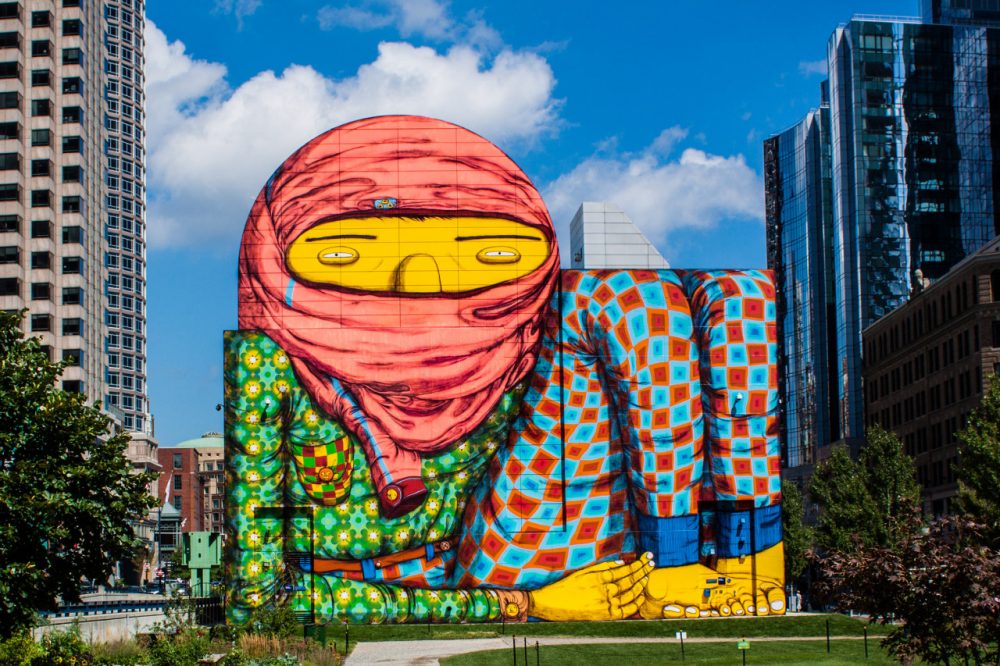 This article is more than 6 years old.
Boston's burgeoning arts scene will get a boost when Mayor Marty Walsh appoints a new cabinet-level Arts and Cultural Affairs Commissioner this summer.
So what should the city's new Arts Czar do to foster creativity in Boston and make it a more vital city of the arts?
Guests
Joyce Linehan, chief of policy in the city of Boston. She tweets at @ashmont.
Greg Cook, arts reporter and critic for WBUR's The ARTery. He tweets @AestheticResear.
Matt Wilson, executive director of MASSCreative, which tweets @MASSCreative.
5 Things To Expect From Boston's Future Arts Czar:
Fundraising Prowess
"The mayor was basically left with Boston really at the bottom of the barrel as far as cities who fund the arts. For Boston to be at a comparable level of other cities, they should be spending $6 to $8 million dollars a year. Right now, we spend hardly nothing. So, how do we raise the money?" — Matt Wilson
"We need to work toward a dedicated revenue stream — that's going to be very important. In the meantime, we're going to need to raise money. We're going to need to develop public/private partnerships that will help us get there. We need to get a person in here who's able to really dig in and stand that ground and make that argument for why the arts need to be funded. The mayor, in the FY15 budget, is matching the grants that we get from the Mass. Cultural Council for the Boston Cultural Council, so that will effectively double the amount of money that we have to grant to small arts organizations." — Joyce Linehan
Bureaucratic Breakdown
"They would have to have the ability to see how we can break down the silos." — Joyce Linehan
"How do you manage the city bureaucracy? There are a lot of institutions that have been frustrated with the road blocks that have been established over the past 20 years to do public art, to put on exhibitions. It's just arcane, and it's frustrating. The community is definitely looking for the administration and the policy director to be able to cut through that bureaucracy and let it go." — Matt Wilson
Collaboration
"They would work across the departments to make sure that the arts are part of all the different policy areas, which the mayor is very committed to doing." — Joyce Linehan
Leadership
"We want somebody who is an ambassador for what we do already." — Greg Cook
"John Adams wrote in the constitution that it's the duty of our state government to support the arts, because he argued in our constitution that we need the wisdom, knowledge and virtue that the arts give us. We need that because we're in a democracy, and if we're going to run this place, the arts help us think better and more deeply about what is important in our society and how to engage with these big issues. So, I think we need somebody who can help bring that to our community." — Greg Cook
"During the mayor's election last fall, Marty was definitely out front on this. He was the first person of all the candidates to say we need a cabinet-level position for the arts. And then, over the next few months, he came out with a fairly ambitious platform on what to do." — Matt Wilson
Sense Of Play
"We need somebody who can really connect to both meaning but also play. Often there's a feeling that we can't do things here or we're too strict here or that certain projects aren't 'official' enough." — Greg Cook
More
WBUR: Who Should Be The Mayor's Arts Czar? Our Nominees
"Martin Walsh was the first candidate in the Boston mayoral race to propose creating a new "cabinet level position in the arts" to give culture a priority in his administration. Now that he's elected, who will be the city's 'arts czar'?"
The Boston Globe: Thanks, But We Don't Need An Arts Czar
"Culture and art at their best are potent wellsprings of meaning and insight. With their power to illuminate, motivate, or elucidate, they are indispensable to the nation's intellectual life. They mold our understanding of ourselves; they shape, at least in part, our perception of the world around us; they communicate - or challenge - our deepest values. No sensible person could deny the importance of art and culture to the American experience."
This article was originally published on June 24, 2014.
This segment aired on June 24, 2014.