Sen. Elizabeth Warren Brings Her Liberal Populism Down South
10:20
Play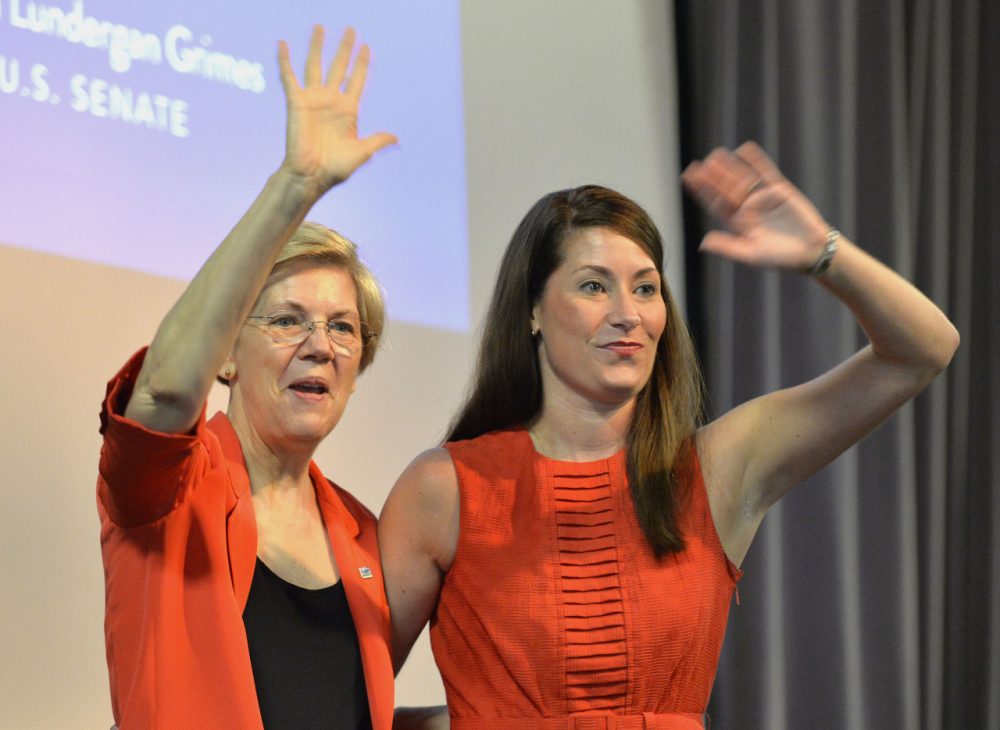 This article is more than 7 years old.
Over the weekend, Massachusetts Sen. Elizabeth Warren was on the campaign trail — not in deep blue Massachusetts, but in very Republican red Kentucky. She was campaigning for the Democrat, Allison Grimes, who's challenging Mitch McConnell, the Senate's top Republican.
Warren went after McConnell for voting against a bill that would have lowered student loan rates — casting the race as a contest between corporate fat cats and ordinary, hard working Americans.
The Kentucky Senate race is among the most closely watched in the country because it could determine whether the Senate flips to the Republicans or stays under Democratic control. The fact that Elizabeth Warren is campaigning there — and elsewhere in the south — says a lot about her rising power in the Democratic Party.
And it raises the question, how will her brand of of northeastern, liberal populism play in the South?
Guests
Ken Rudin, former political editor at NPR and author of the Political Junkie blog. He tweets @kenrudin.
Michael Bitzer, professor of politics at Catawba College. He tweets @CatawbaPolitics.
More
The Boston Globe: Warren Takes Populist Message To GOP-Dominant South
"Senator Elizabeth Warren was in full campaign mode Sunday, thrusting her fists in the air and delivering folksy aphorisms with a slight twang as she relentlessly attacked Senate minority leader Mitch McConnell."
This article was originally published on June 30, 2014.
This segment aired on June 30, 2014.