Foreign Policy Expert Andrew Bacevich On the Limits Of U.S. Power Abroad
13:51
Play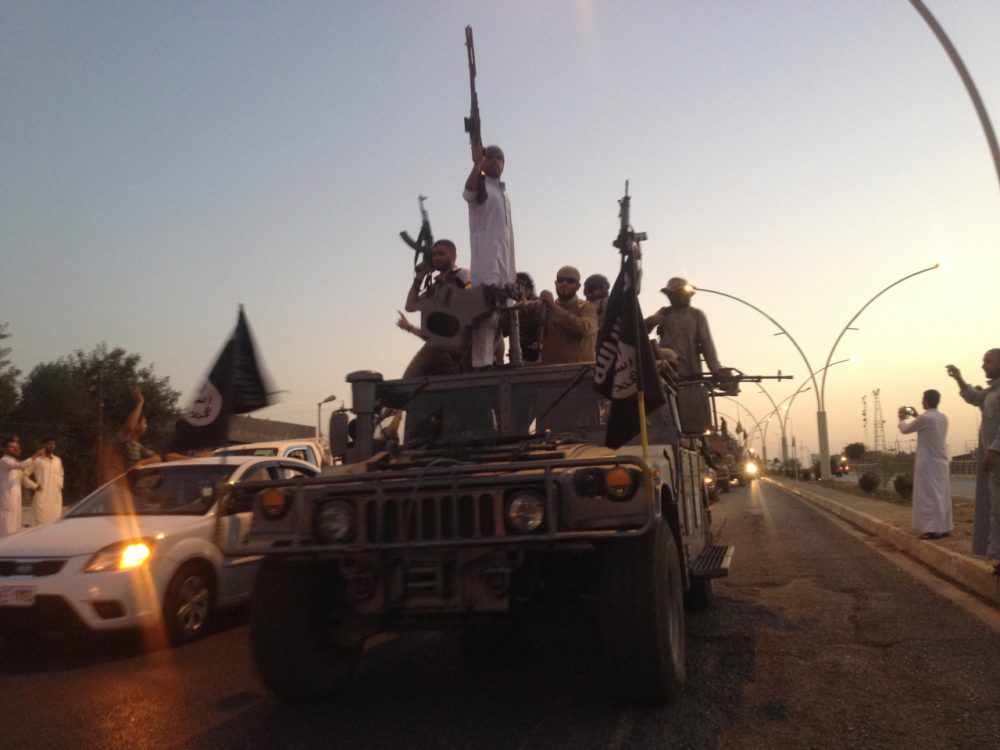 This article is more than 6 years old.
In 2002, before U.S. forces rolled north to Baghdad, Andrew Bacevich, a professor of history and international relations at Boston University, warned that the Bush administration's grand scheme to remake the Arab world was a tremendous risk.
Back then, he wrote this about the impending war: "If this grand counteroffensive succeeds, Americans will have eliminated a dangerous threat to their way of life. But if the effort encounters greater resistance than its architects imagine, that way of life may find itself tested in ways that will make the Vietnam War look like a mere blip in American history."
The American occupation of Iraq eliminated a dictator, but it exacted a heavy toll on the people who live there, and the soldiers who fought there, including Andrew Bacevich's son, an infantry officer, who was killed in Iraq.
Andrew Bacevich has spent 16 years at Boston University and next month he's stepping down from his full-time teaching gig. He's author of six books and has a lot to say about the limits of U.S. power abroad.
Guest
Andrew Bacevich, international relations professor at Boston University and author of numerous books on American foreign policy.
More
BU Today: Good-Bye, Professor Bacevich
"BU was Bacevich's third academic tour of duty, following a 1970s stint at West Point, his alma mater, and one at Johns Hopkins in the 1990s. His 23 years in the Army before that included service in the Vietnam War."
This article was originally published on July 03, 2014.
This segment aired on July 3, 2014.