Gubernatorial Candidate Mark Fisher Talks Conservative Politics
14:17
Play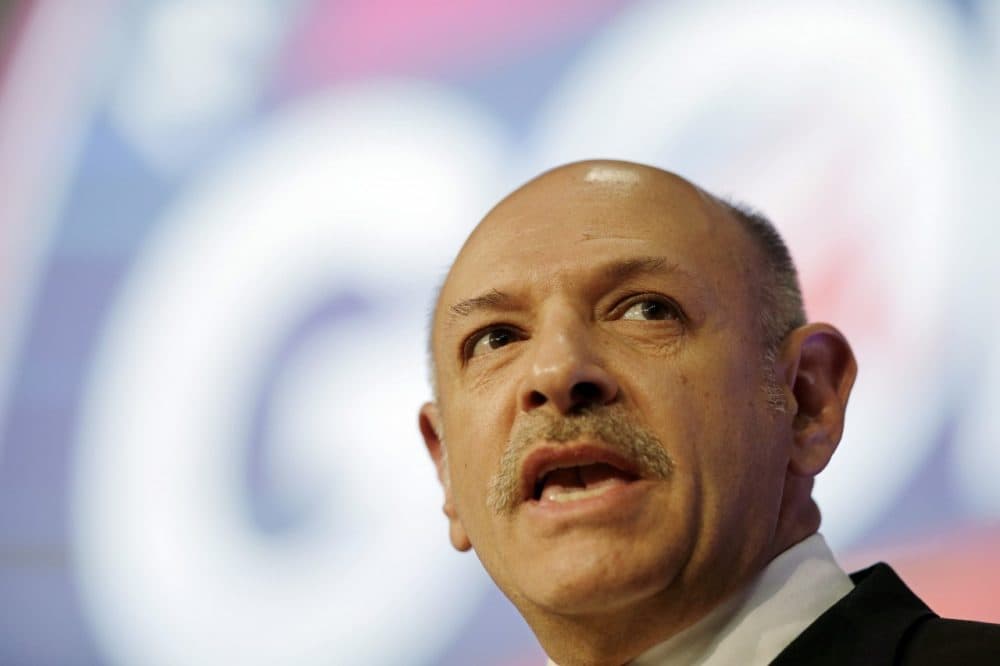 This article is more than 6 years old.
Mark Fisher, who is seeking the Republican nomination, is the owner of the Auburn-based metal manufacturing company, Merchant's Fabrication. At the Massachusetts Republican Convention earlier this year in Boston, the party said Fisher failed to meet the threshold to be on the primary ballot by six votes. Fisher's camp charged that there were irregularities in the voting and that the party was cheating him out of a primary bid.
In May, a judge ordered the Tea Party candidate's name to be included on the Republican primary ballot. He joins us to tell talk about his run for the corner office, as well as what separates him from fellow Republican Charlie Baker.
Guest
Mark Fisher, owner of Merchant's Fabrication and Republican candidate for governor. He tweets @markfisher2014.
More
WBUR: Supreme Court Rulings Highlight Differences In Mass. GOP
"Charlie Baker's tea party rival Mark Fisher had a more enthusiastic response, calling the ruling 'wonderful news' and saying the majority of women who have had abortions feel they had no choice and were pressured by their family, boyfriend or husband."
WBUR: Candidate Fisher: GOP Made 'Illegal' $1 Million Offer To Abandon Gov. Race
"Republican candidate for governor Mark Fisher made an explosive accusation against the Massachusetts Republican Party, saying two people, including a state committeeman, called Fisher in December to offer him $1 million to get out of the race."
This article was originally published on July 08, 2014.
This segment aired on July 8, 2014.