'Let The Tornado Come': Wayland Author Explores Her Harrowing Life Story
17:56
Play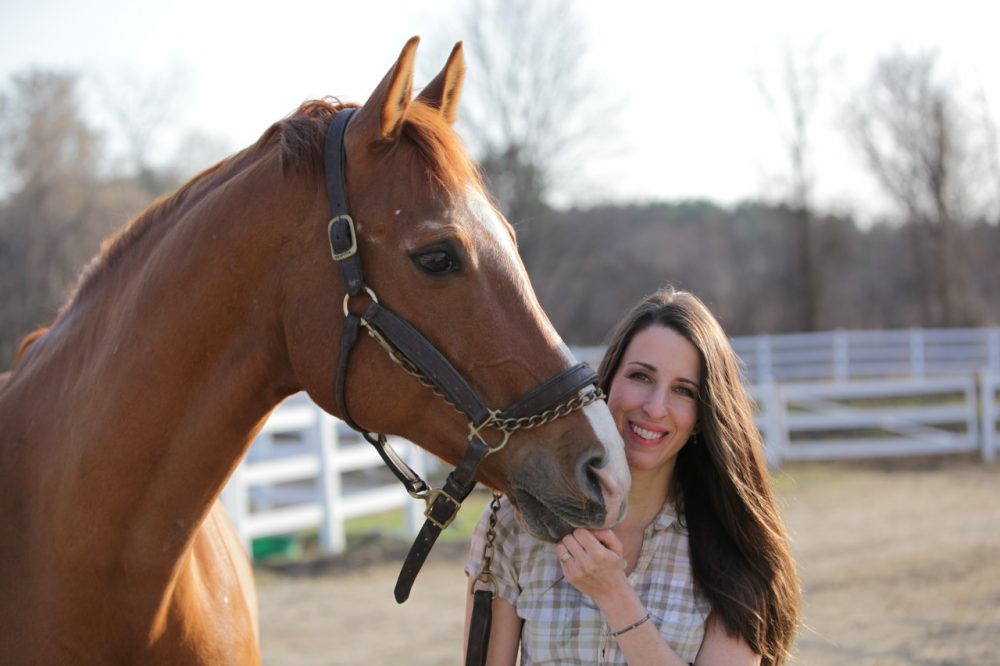 This article is more than 6 years old.
Rita Zoey Chin started running away from home at 11, avoiding her father who beat her and her mother who rejected her. As a teenager living on the streets of Maryland and DC, she found a dangerous world of prostitution and illegal drug use.
Fast forward to her more recent past, and she's a college graduate, married to a successful Boston Medical Center neurosurgeon and living in the wooded Boston suburb of Wayland. After years of running, it's there that her past catches up to her and Rita becomes overwhelmed by crippling panic attacks, unable to walk up stairs, leave the house or buy groceries.
She tells the story of how she managed to kick the panic attacks.
Guest
Rita Zoey Chin, author of the new memoir "Let the Tornado Come," teaches writing at Grub Street in Boston. She tweets @RitaZoeyChin.
Highlights
On her childhood and writing:
Rita Zoey Chin: "It was a grim upbringing — my father was more physically violent than my mother. My mother was more kind of like slap you around, pull you around by your hair kind of thing, but my father, he used things like belts and fists and legs. It was a rough time... I was writing, but never about that. What I was doing was using my imagination to write stories that were very different from the story I was living every day. So I actually escaped through writing, until I could physically escape."
On life as a runaway:
RZC: "I was on the streets pretty much from age 13 until age 16. But the difference was that, at least when I was running, there was hope. At home, there was no hope. I knew that things weren't going to change and I lived in fear every day. And even though being a runaway and living on the streets was very traumatic in many ways, I still got to wake up every day thinking 'maybe tomorrow will be different.' Or 'Maybe today will be different.' And so I got to hold onto hope."
On being kidnapped by a couple in D.C. at 14:
RZC: "As a runaway I stayed with different people that I met, random strangers. And I was staying with somebody who was actually kind of nice.... One of his friends came and said, 'Hey, you want to take a ride into DC?' And I said, 'Ok, what else am I doing?' As we were driving it was raining and I remember we stopped at a red light and I had this urge, this inexplicable urge to get out of the car and run, and I actually had my hand on the door handle and then the light turned. I thought to myself 'This is ridiculous, you're going to get out and run in the middle of the street in the rain?' We went to a strip club and met this woman there, and I quickly realized that ... they were going to try to pimp me out.... He beat me pretty badly and told me that if I ever tried to escape he would kill me and throw me in a dumpster. They took me to Virginia Beach — to some squalid motel — and brought a guy from the naval base back [for sex]. Being kidnapped was horrible, but that moment was also horrible because I expected more out of humanity. Here I am, this young teenager who's black and blue and this man comes in and looks right past that, because he's just focused on his own desire.... I was 14."
On attending college, after getting her GED:
RZC: "There's this saying attributed to the Buddha, 'how sweetly the lotus grows in the litter of the wayside.' And this idea that this lotus flower can come through the murkiest, dirtiest water and come up clean. And I didn't feel bogged down by any my past at all, just walking across the campus. I let myself fully inhabit that role as a student who was getting to have a normal life."
On moving to Wayland with her husband, a neurosurgeon at Boston Medical Center:
RZC: "We moved to my dream house. The life that, as a runaway, I had been hoping for, peering into other people's windows and here it was, I was getting to have it.... We moved to this quaint little town — Wayland, which if you've been there, you know, it's a small town. We live across the street from cows. It was the most beautiful and most peaceful place I had ever lived.... A few months after we moved here, I had this strange feeling and my heart started pounding and I thought I was having a heart attack. It was a beautiful morning and I called 911. I thought, 'I'm going to die, I'm about to die.' That's what it felt like. It turned out to be a panic attack. It's kind of like when you go on vacation and you finally relax and then that's when you get sick. I finally let my guard down. We moved to this beautiful place, I had miles between my family and me, and everything was calm. I had always been in motion, and suddenly I had stopped and there I was. If I wasn't running physically, then my body was going to go into fight/flight all by itself."
On the title of her memoir, "Let The Tornado Come":
RZC: "It's a metaphor, but also there is a tornado in the book — but won't give it away. Ultimately things are going to happen to us — wonderful amazing things, and bad, scary things. It's an illusion to think that we can control any of it. So there's a freedom in just opening your arms to the sky and saying, 'OK, let it come.' What else can I do? I'm just going to go with it, because I can't control it, I can't fight it."
More
The Boston Globe: 'Let The Tornado Come' By Rita Zoey Chin
"Although Rita Zoey Chin vividly describes a brutal and despairing life her writing is never consumed with despair. 'Let the Tornado Come' is a clear-eyed book written with poetry and compassion. Chin may have had little control over her life, but she demonstrates a remarkable control over her story."
This article was originally published on July 08, 2014.
This segment aired on July 8, 2014.